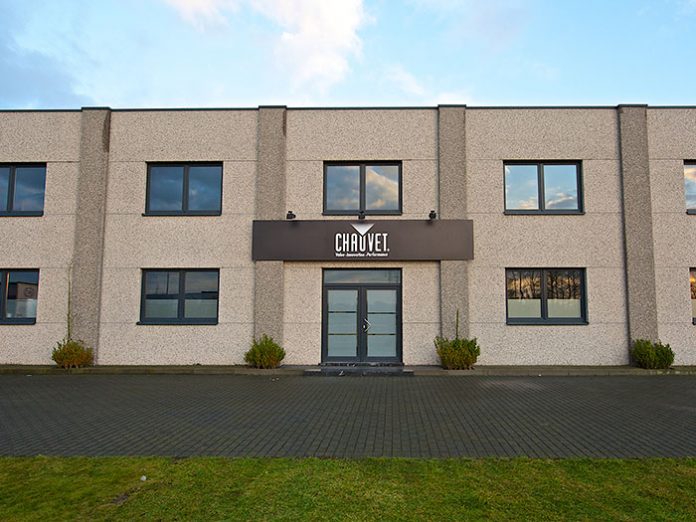 Chauvet will be welcoming lighting professionals, designers, media and clients to its European home office in Ghent, Belgium on 18 November for an evening of festivities and hands-on product demonstration. The event, which marks the official grand opening of the company's new European facility, is also a celebration of Chauvet's 25th anniversary.
In addition to a Belgian feast with local beers and wines, the evening will feature demonstrations of new products, among which are a pair of groundbreaking fixtures that made their debut at the recent LDI show in Las Vegas. These include the Ovation E-910FC, a five-colour RGBA+Lime LED ellipsoidal that brings a new level of colour to LED ellipsoidal fixtures. Also to be showcased is the new COLORado 1 Solo, a powerful IP65-rated par-style wash fixture that features a unique and highly coveted combination of a single-source 60W RGBW LED and a wide-ranging 9°-72° zoom.
Joining these newcomers, will be Chauvet Professional products that have made their mark at major tours and events over the past year. This group includes the Next NXT-1 moving head LED panel with 25 pixel-mappable quad-colour RGBW LEDs and the Nexus Series of COB LED fixtures.
Guests will also be guided on a tour of the new premises and warehouse, which will cater to the company's expansion on the European mainland. Company founder and president Albert Chauvet will also be present to personally welcome guests to the new facility.
"We're extremely excited to invite all lighting industry guests to our new Belgian HQ," commented Chauvet Europe Manager, Michael Brooksbank. "2015 has been an incredible year for Chauvet. With the Belgian expansion, we look forward to being able to serve the European lighting market better than ever."