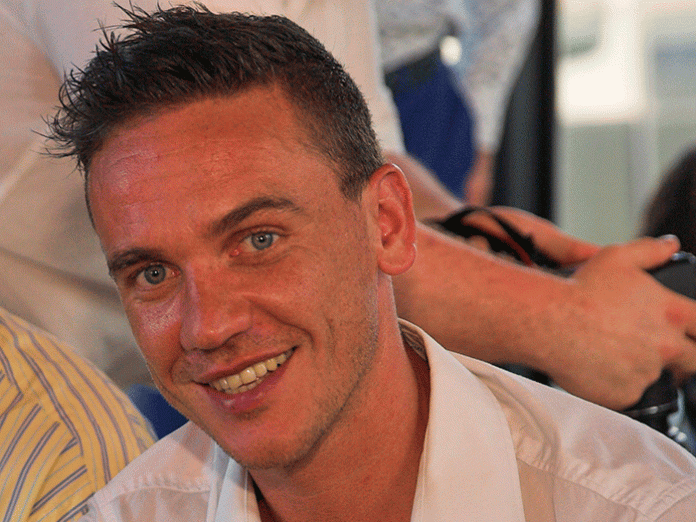 Bram de Clerck joins Robe lighting S.R.O. as Business Development Manager for Touring, TV & Live Events.
Bram is already well-known to many in the world of entertainment technology lighting. Based in Belgium, his character, excellent communication skills, quick wit and extensive network of contacts have helped establish him as an industry 'personality'.
Robe CEO, Josef Valchar commented on Bram's appointment: "This coupled with an intense passion and commitment to the Robe brand in recent years will make him a great asset to our international team. We are very pleased to have Bram on-board; his energy and enthusiasm is infectious and his experience is very valuable. We and the whole Robe distribution network welcome him and look forward to many positive results working together."
The scope of Bram's role at Robe will include developing the expansion and dynamics of the Robe community, liaising with clients, designers and end-users around the world, and assisting in finding innovative solutions for all types / sizes of projects. Bram will also still be dealing with key customers, lighting and visual designers, and specifiers that are based in Benelux. Bram has spent a lot of time in Benelux networking with Controllux, which in turn evolved into his existing close alliance with Robe as a Product Specialist.
Bram worked as a DJ throughout high school and 'cut his teeth' as a lighting technician working at leading Belgian rental company Phlippo Showlights over a period of 8 years. He started off coiling cables in the warehouse, working his way up to being an integral part of the sales force. He then worked for film, TV and broadcast lighting company Luxillag before joining premium sales specialist, Controllux.
Robe's Sales Director Harry von den Stemmen commented: "Bram is a great compliment to the team. His close ties to the heart of the EDM community in Benelux will continue which is a driving force for many large scale shows and spectaculars worldwide. He's also known, respected and extremely well liked in the worlds of theatre and television throughout Benelux, so we are expecting these excellent working relationships to go from strength to strength as well as many new ones to be cultivated."
Bram also provided concluding comments about his appointment: "I am hugely excited about being part of Robe's talented and motivated team and having the opportunity to help drive the brand forward and ensure it remains among the market leaders in moving light manufacture."