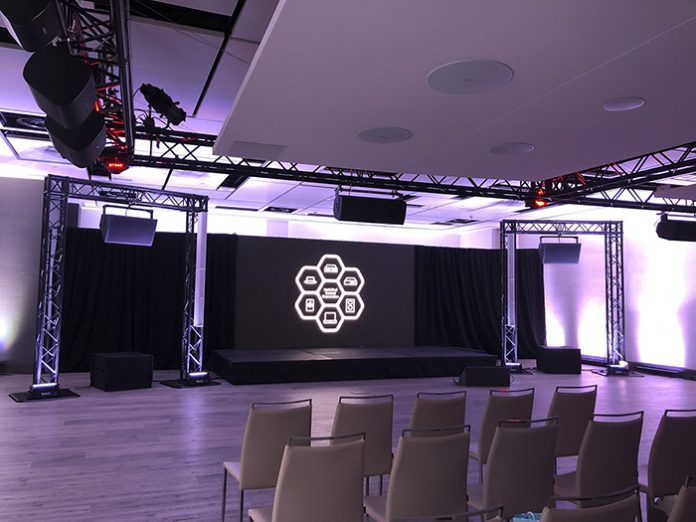 Over the past five weeks, Bose Professional has hosted Installed Sound Expansion events in ten cities across Europe and the Middle East. Over 900 dealers, integrators, consultants and end-users visited Bose offices and external venues to experience a two-hour showcase of some of the latest audio solutions that are now available.
These events were the culmination of the launch of over 50 new products earlier this year. The Installed Sound Expansion has one goal: to provide consultants and integrators with the components they need to deliver complete systems — from simple, repeatable background music systems, to sound reinforcement, to more complex, networked, and distributed solutions.
To accurately demonstrate how the expanded lines of loudspeakers, amplifiers, processors and controls can provide flexible, full audio solutions for more spaces than ever, the listening experiences were focused around two key verticals, Hospitality and Education. During the sessions, complete audio solutions for small, medium and large installations were carefully explained alongside a wide range of listening experiences.
Guests were able to experience the full and consistent coverage of the new, aesthetically designed DesignMax Premium surface and ceiling loudspeakers as well as the EdgeMax In-Ceiling Premium loudspeaker, the Panaray MSA12X steerable column line array as well as ArenaMatch Utility loudspeakers and MB210 compact subwoofers. Some events also featured demonstrations from the DeltaQ range of ArenaMatch stadium loudspeakers and ShowMatch portable SMS118.