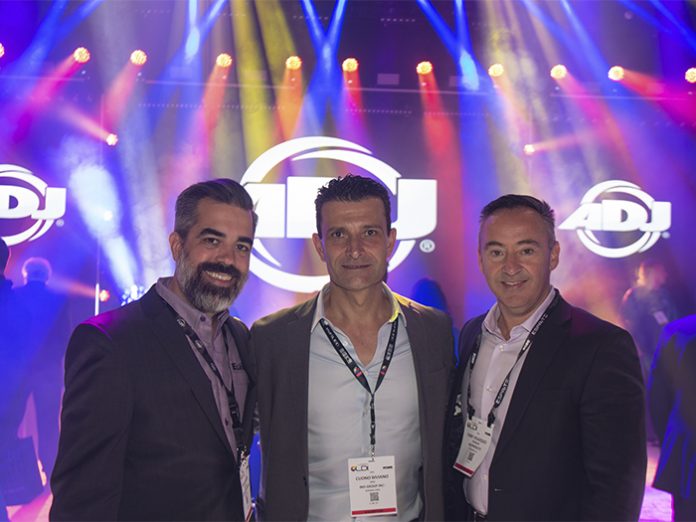 Global entertainment lighting, LED video and effects equipment manufacturer ADJ has announced a new distribution partnership with the ULA Group for Australia and New Zealand. This strategic alliance will increase the availability of ADJ's expansive range of products in the region, backed by a well-established company with a knowledgeable team of sales and support staff.
Established in 1992, the ULA Group's extensive experience in professional lighting, LED screen technology, architectural lighting, visual media and content management systems has set the company apart as a market leader in Australasia. ULA supplies rental houses of all sizes as well as supporting major installers who provide clients with market-leading visual solutions and services. Working from three offices spread across Australia, in addition to a dedicated facility in New Zealand, the company demonstrates versatility and commitment to each project it undertakes, whether a standalone display for an event or an extensive collaboration with a publicly listed corporation.
"We are extremely excited to extend our partnership with ADJ Group and include the world renowned ADJ product range in our portfolio," said Cuono (Con) Biviano, Managing Director of ULA Group. "The globaly strong ADJ brand represents a vast range of innovative products with great ROI and proven reliability supported by a strong warranty program, all perfectly suited for the mid-market. We look forward to working with all the team at ADJ and growing the brand throughout Australasia."
With almost 35 years of experience designing and manufacturing entertainment lighting products, ADJ has developed a worldwide reputation for innovation, quality and reliability. The company serves the mid-market AVL rental, event production and installation sectors of the industry, from headquarters in Los Angeles, California as well as regional facilities in Mexico and Europe. ADJ's range includes moving head luminaires, static washes, beam effects, audience blinders, strobes, DMX control hardware/software, LED video panels and related accessories, as well as fog, haze and other atmospheric effect generators. The company's products are used worldwide for events, productions and festivals of all sizes, and are also installed in a wide variety of venues ranging from churches and theatres to trampoline parks and roller rinks, nightclubs and lounges to concert venues and event centres.
"ADJ's product range has matured over recent years from our DJ/club roots to the point that we now offer an unrivalled line-up of professional fixtures targeted at the broad mid-market of the entertainment lighting industry," added ADJ's President, Toby Velazquez. "As we continue to expand more heavily into the rental, touring and event production sectors, I am excited to be partnering with the ULA Group to grow our market share in Australasia. It is a company with a solid reputation and proven track record, and I am confident that their team is ideally placed to maximize ADJ's potential in the region."