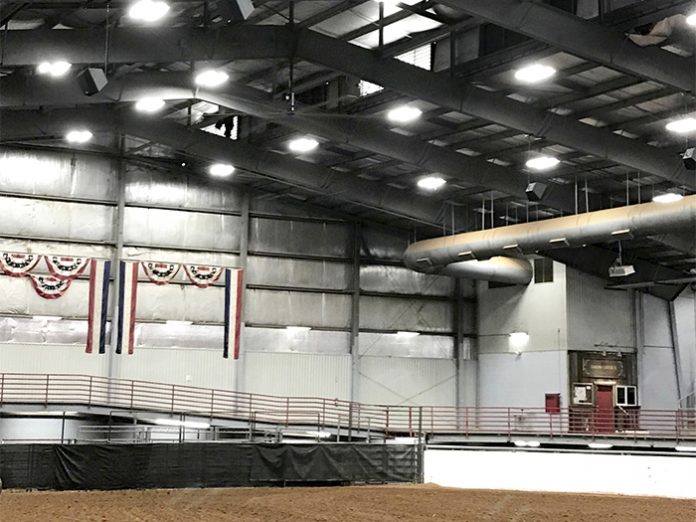 Texas-based Bock Technologies has upgraded the sound reinforcement system at the Main Arena of the Somervell County Expo Center in Glen Rose, Texas.
The expo centre is the premier location for equestrian events and cattle futurities, industry trade shows and award-winning performances in the region.
"The existing system was worn out and just didn't provide the coverage the multi-purpose venue required," explained Pedro Salas, Vice President of Bock Technologies. "We knew an EAW QX distributed loudspeaker system would blanket the seating areas while upgrading intelligibility and audio quality considerably. It would be more than capable of handling any event they had."
The Main Arena of the Expo Center is a highly reverberant space, approximately 130 x 254 ft with a seating capacity up to 3,050. The space is used for rodeos, animal exhibitions, horse competitions as well as trade shows and sales events.
Pedro specified 12 Eastern Acoustics Works QX364 loudspeakers to cover the seating areas. Seven are distributed evenly in front of the main bleachers while the other five cover a smaller audience area directly parallel. The loudspeakers hang from aircraft cable a few feet from the open ceiling.
"We had not used the QX loudspeakers before but heard them at a trade show a while back and were very impressed with their clarity and output," added Pedro. "When it came time to choose a point-source solution, they were our first choice. They have accomplished exactly what we set out to do – comprehensive coverage throughout the room. The client is extremely pleased with the end result."