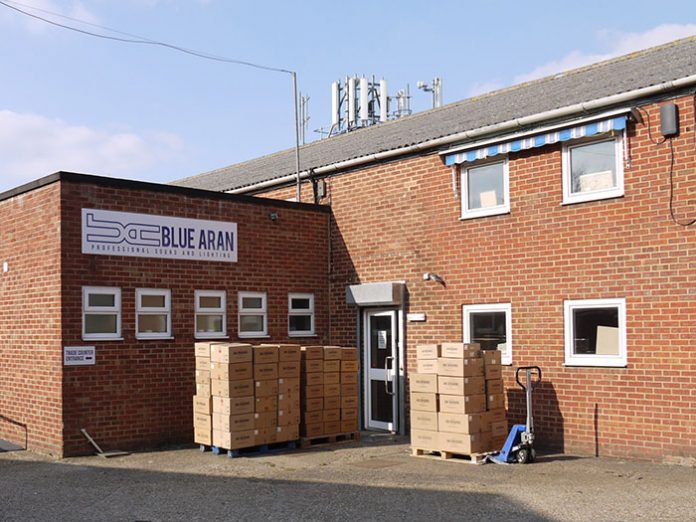 B&C speakers has announced the appointment of Blue Aran as the exclusive distributor of B&C components in the United Kingdom.
Based in Southampton, Blue Aran made live stock a key part in their early business development strategy. The goal was to give customer's the confidence to order, knowing that their purchase would be delivered straight away. Over the years this has proved invaluable, particularly as they are now catering to OEM manufacturers, repair agents, and audio dealers, who all need quick and reliable supply.
"The market has evolved significantly in the last 10 years. The Internet has changed the way the transducer industry is supplied, and we felt that the time was right for a change in representation." said Ron Tizzard, Director of Sales for B&C Speakers. "Blue Aran have a dedicated staff, who collectively have many years of experience on the transducer side of the audio industry, and will be in a great position to support our brand, and our customers."
"I am delighted to have the opportunity to represent such a prestigious brand, and I am confident we are the ideal choice to ensure future growth for the B&C speakers brand in the UK market.", commented Andy Kos, Blue Aran Managing Director.