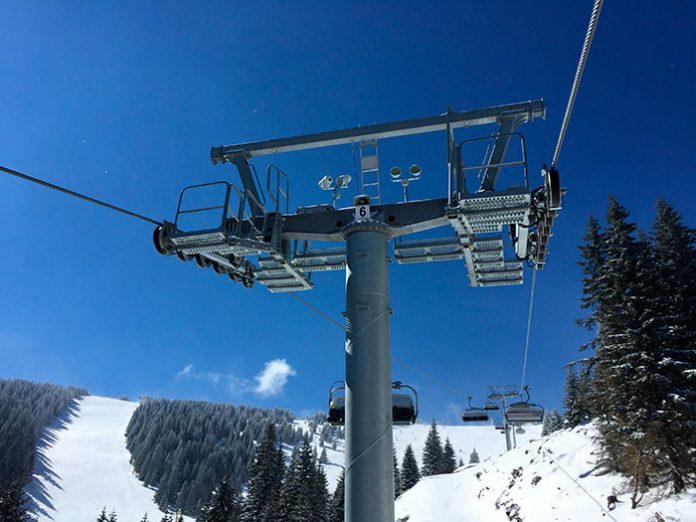 In the central part of Serbia you will find the Kopaonik mountain range that gives excellent use for skiing and snowboarding. The Kopaonik ski resort is the largest in Serbia and has more than 55 km of slopes available.
When the resort was looking for a higher quality of sound reproduction, the company Bit Projekt solved the task of placing a sound system for the ski lifts and parts of the ski run. They had the challenge of solving two important issues: the total length of a cable from one amplifier output, which could get up to two kilometers and that the speakers need to operate continually under extreme weather conditions.
To achieve these demands, the resort required a AUDAC 100V audio system that is supported by 88 HS121 outdoor sound projectors. A large amount of ski lifts were equipped with four HS121 speakers on each pillar. To produce the best possible coverage, a custom made bracket was developed to assist the horizontal tilt, whereas the vertical tilt was provided by the construction of the speaker itself. Two AUDAC CMP30 all-in-one digital audio players provided an FM tuner and CD/MP3 player, as well as USB and SD/MMC player, which was utilised as a source content for the complete system.
88 AUDAC HS121 Outdoor sound projectors
2 AUDAC CMP30 All in one digital audio player