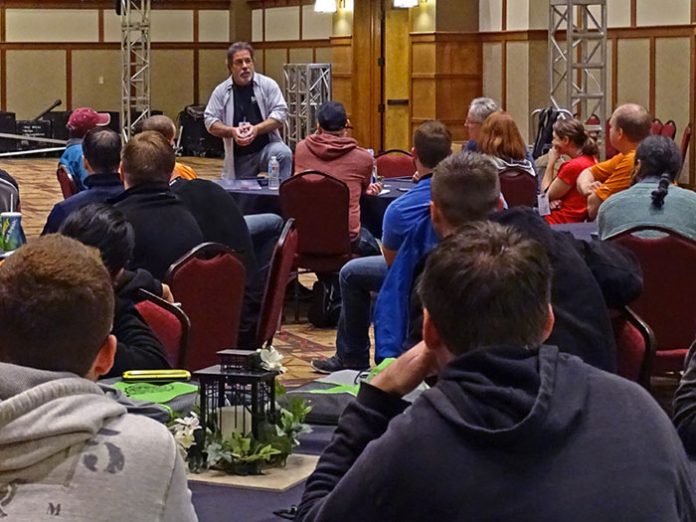 Bill Sapsis, President of Sapsis Rigging, has created a seminar programme to help high school and college students better prepare for careers in the technical areas of the live performance industry.
"It's really important to me," noted Bill, "that students have a clear understanding of what is available to them in the marketplace as they choose a programme or finish school."
The Sapsis seminar program is designed around a town hall style meeting and lasts one to two hours. Bill will visit with the students, share his over 40 years of experience working in the industry and provide valuable insights into today's backstage theatre world.
Bill is an internationally recognised leader in the stage rigging industry whose commitment to safety related issues is well established. His approachable style makes him a much sought after speaker, be it a keynote address for an international conference, a classroom lecture or a safety symposium.
He is an author of two books and many articles in numerous entertainment industry publications. He has received the ESTA Eva Swan Award and is a USITT Fellow of the Institute. He is also a founding member of the Long Reach Long Riders, an industry based charity motorcycle group.
"Approachable experts like Bill are rare; he would be a valued asset in any industry. As a professional who has been on the leading edge of Entertainment Rigging since we started calling it Entertainment Rigging Bill has been a tremendous resource to my program and to my students," said David Boevers, Faculty Technical Director, Carnegie-Mellon University.