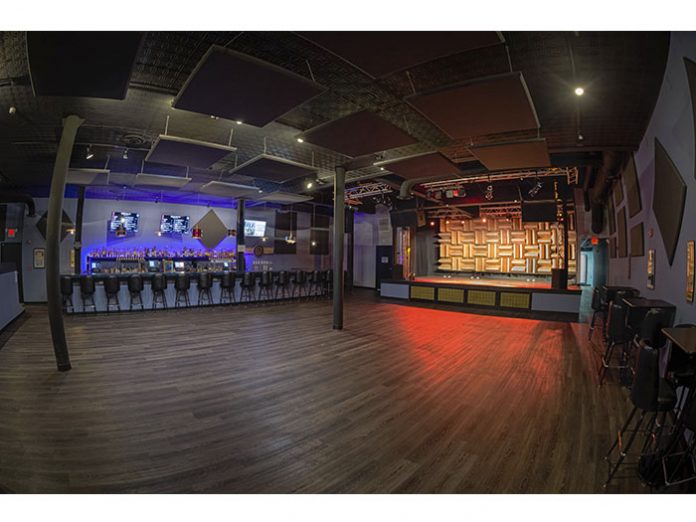 HI-FI, an award-winning music venue and event space located in Fountain Square, Indianapolis, has gained notability by providing sound in the city, alongside partner Auralex Acoustics.
In 2012, HI-FI Owner Josh Baker was operating a performance space on the second floor of the same building. Including national artists like Sturgill Simpson and Walk The Moon, the space hosted a wide variety of acts in front of small studio audiences and quickly grew to offer over 20 shows per month. Auralex Director of Operations Andy Symons served as a mentor to Josh, and the two agreed that to set the space apart, it needed to be equipped with the best possible acoustical treatment.
"If you were to look at the space at the time, you'd think there was no way a show would ever sound good in this room – bare brick walls and a metal ceiling: a big box with no natural acoustical support. Auralex really worked their magic, and the transformation was incredible. It's ultimately what spawned the name HI-FI," said Josh.
A couple of short years later, Josh opened a 200-person venue streetside on Virginia Avenue aptly named HI-FI, which quickly outgrew its new space. Drawing upon the ready-to-install nature of Auralex's acoustical treatments, Josh and his crew embarked on an aggressive 40-day renovation that doubled HI-FI's capacity. In the updated HI-FI, Auralex ProPanels are positioned on the walls and ceiling. Two new demising walls flank each side of the venue, both outfitted with Auralex SheetBlok Sound Isolation Barrier.
"When you come in here, you can see the kind of commitment we have to great sound before you even hear the first note," concluded Josh. "Auralex has been part of that from the beginning."