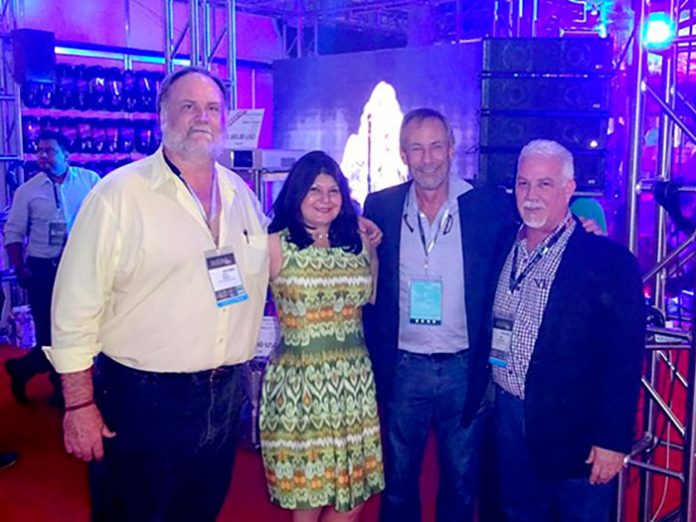 DOR Internacional was announced as exclusive Mexican Distributor for VUE Audiotechnik at the recent Expo Sound:Check tradeshow. DOR has said that it is responding to the enormous interest VUE garnered at the expo by holding an immersive open-house demo in May, providing an immediate chance for people to hear VUE systems in a real world environment.
Franz Tiessen, VUE Brand Manager at DOR, explained: "Jerry Colmenero, VUE's Business Development Manager presented the product to us, and after some market research we felt that VUE met the high standards our customers expect. We premiered the VUE line at Expo Sound:Check here in Mexico City, and the response was greater than we ever expected, all incredibly positive."
Franz has been tasked with the hiring of technical support staff who will be trained by VUE Audiotechnik technicians, and establishing technical design, support and service departments in Mexico. They will make an initial sales push with existing clientele in Permanent Installation, Live, and Club markets. VUE is expected to gain market share rapidly: "It is the best alternative, in fact the superior alternative to brands commonly used in Mexico, and as VUE's new distributor we can assure you that Mexico will know and love VUE," remarked Franz.
The upcoming open house demo will feature all of VUE's high-end lines including Scalable al-Class Line Array Systems and High Definition h-Class powered loudspeaker systems at the heart of the event, in addition to a selection of their product lines covering Video, LED walls, Power Distros, CM Lodestar hoists and their own, well-known and locally manufactured 'American Cable Company' brand of cabling solutions. Attendees from all sectors of the AV industry such as Cinema, Luxury Entertainment, Stadia, Integrators, and Sound Companies have already confirmed attendance.