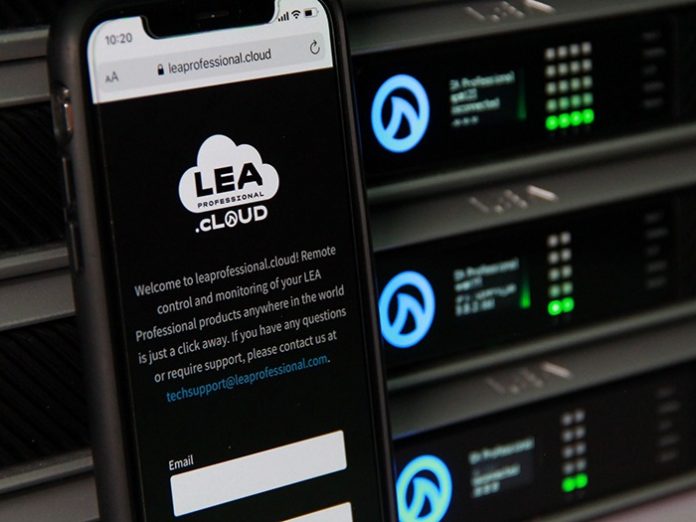 Audiologic has been named as an exclusive UK distributor for LEA Professional.
The LEA portfolio of products is made of the Connect Series smart amplifiers, with both a standard and Dante format available. As the rest of the signal chain has continued to grow with smart connectivity with IoT integration, LEA have bought amplifiers right up to the forefront of the technology race.
The Connect Series range scales across two, four and eight channel options with a host of power options. The amplifier has a fully capable on-board DSP providing all the processing you could need for the tuning, protection and optimisation of your installation. With built-in RMS and peak limiters, load monitoring capability and pilot tone functionality, LEA amplifiers do it all.
As LEA's representative in the UK and Ireland, Blue5 Technology Managing Director and Founder, David Budge, commented: "LEA Professional has seen exponential growth over the last few months as more integrators rely on its progressive technology, particularly its Cloud based solutions. LEA is unique in its offering, not only because of its technology but because of its agile nature and customer focus. I look forward to working closely with Audiologic and further expanding the LEA Professional customer base over the coming months."
Audiologic Senior Technical Manager, Ben Spurgeon, concluded: "We are hugely excited to welcome LEA to our product portfolio. From a technical perspective, their smart amplifier range fits perfectly within the rest of our brand roster and suits the forward-thinking network-based designs that we love to produce. In particular, the smart management capability of the products massively extends the way in which we are able to provide support. I am genuinely excited to see how we can grow LEA over the coming months."