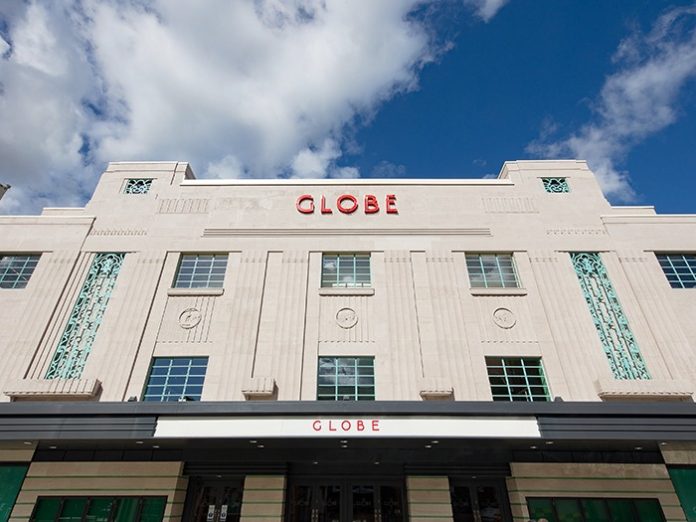 Ambassador Theatre Group (ATG) has appointed four roles within the venue management team at the newly restored Stockton Globe.
The senior roles of Events Manager, Head of Food & Beverage, Maintenance Supervisor and Operations Manager at the 3,000 capacity venue with General Manager, Jo Ager, assembling a supporting team that will lead the venue into the future.
New Events Manager, Alice Tones was accepted on the ATG Management Trainee Scheme in 2018, which led to her gaining experience in a variety of roles across several ATG venues including The Lyceum, Apollo Victoria and Piccadilly Theatres in London, as well as Kings' Theatre and Theatre Royal in Glasgow, before joining Stockton Globe as part of the launch team in January 2020. Tones took a brief hiatus to work for a charity before rejoining Stockton Globe as Events Manager in July 2021.
"I have family who live on Teesside and they can't wait for the Globe to open. It feels like a huge honour to be part of the team that's bringing the stars back to Stockton," Tones said. "As well as the brilliant acts that are performing at the venue, I'm excited to see the Globe, along with its sister venue The LINK, become a cultural hub on Stockton High Street."
Joining the team as Head of Food & Beverage is, Middlesborough born, Andrew Lewis; having worked in the hospitality industry for over twenty years after starting as a pot washer and working his way up to management roles in pubs and hotels, Andrew later became Food & Beverage Manager at York Barbican, York's largest events venue, before joining ATG.
"I'm extremely excited to be part of the new team at the Globe, to be working with hugely experienced people from different sectors and seeing the venue grow with every show.  Stockton deserves the excitement of big-name acts playing in the town, and it's fantastic to be a part of delivering that," Lewis said. "I want Stockton Globe and The LINK to be integral parts of the community; to be destinations that we can all take pride in and really kickstart the regeneration of the area."
New Maintenance Supervisor, Stevie Tolmie, has lived in the north east for 25 years and comes to ATG from building contractors Wilmot Dixon, where he worked on the restoration of the Globe in a Site Logistics role. As the main point of contact for building, mechanical and electrical contractors throughout the restoration, Tolmie has gained an encyclopaedic knowledge of the venue. Such was Stevie's love for the building, he felt he wanted to stay on in a custodial role to see the transformation from start to finish.
"When I first started working on Stockton Globe, I had to remove 47 pigeons from the building. To go from that point in 2017 to seeing it filled with thousands of people in 2021 is truly incredible," Tolmie said. "I know this building inside out; if anything ever goes wrong I'll know how to fix it, and if I can't, I'll know exactly who can!"
Peter Savage is the venue's new Operations Manager, and brings a wealth of experience to the role; he worked at Stockton's ARC for 10 years and progressed from Technical Manager to Operations Manager. Following several years as a touring Production Manager for a contemporary dance company, Savage returned to Stockton to take on the role as Venue Manager of the Georgian Theatre before joining Stockton Borough Council's Events team, where he stayed for 12 years before taking up his position at the Globe.
"The opening of Stockton Globe is yet another reason to be proud of the area; there is a lot of love for the venue and many people in the area have stories of its earlier incarnation so it'll be amazing to welcome them back after all these years," Savage said. "I've worked in a number of areas within theatre and the arts, and I will bring those skills together and work with my brilliant colleagues at the Globe to develop a fantastic customer experience for all."
Ager commented: "I am so proud of the team that we have been able to build here at Stockton Globe; the competition for these roles was so strong, making the decision making process very difficult, but we really do feel like we have the best people in place to lead our magical venue into its incredibly exciting future!"
Councillor Jim Beall, the Council's Cabinet Member for Health, Leisure and Culture, said: "The Globe has got off to a great start and strengthening the management team with these key appointments is yet another step towards establishing itself as a prime venue on the live entertainment map. You need great people to achieve great things and I wish Alice, Andrew, Steve and Peter all the very best in their new roles."
The restoration of the Globe, which was built in 1935, was funded by Stockton-on-Tees Borough Council and a £4.5m grant from The National Lottery Heritage Fund's Heritage Enterprise scheme, as well as a £774,000 grant from the Capital Kickstart Fund, part of the Government's £1.57bn Culture Recovery Fund.