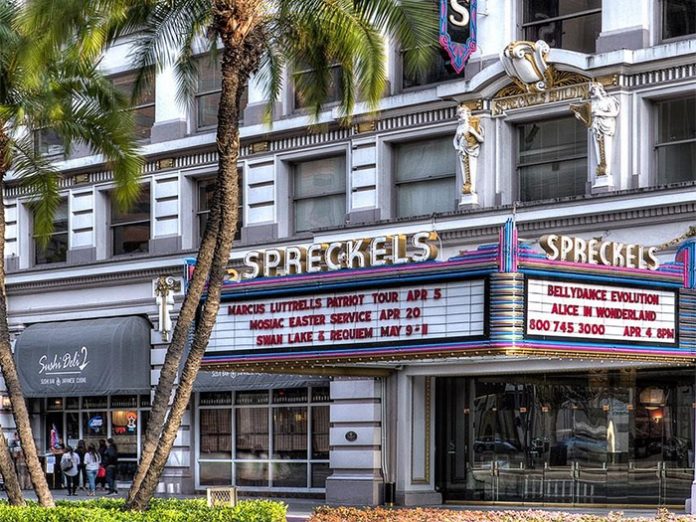 Taconic Capital Advisors and ASM Global have announced that the century-old downtown San Diego landmark Spreckels Theatre will be operated by ASM Global.
"We love being part of the San Diego community," said Chuck Steedman, ASM Global's executive vice president, strategy and development. "There is no finer city, and we're excited to build upon our work at San Diego Sports Arena and grow the spectacular entertainment choices and experiences available to audiences that live and visit here."
For over three decades, ASM's global portfolio of renowned arena and theatre properties has also included Pechanga Arena San Diego. Located in the Midway District, the sports arena site will be included as part of a major neighbourhood redevelopment effort that was reinitiated by San Diego Mayor Todd Gloria earlier this year.
"ASM is excited to play a role at two of San Diego's most iconic entertainment venues and, alongside community partners, to make a real difference for families throughout the city," Steedman added.
A joint venture sponsored by affiliates of Taconic Capital Advisors and Triangle Capital Group is planning extensive renovations for Spreckels Theatre, designed to create a "must-perform" venue that attracts an increasingly robust roster of shows; corporate, social and other special events; and family events.
"Both ASM and our ownership group share the vision of connecting amazing experiences with the vibrant San Diego market," said Eric Sitman, director at Taconic Capital Advisors. "ASM brings the equity and experience to breathe new life into this historic venue and will help us realize our goal of bringing the Spreckels back to its historical significance and offering a compelling option for office and retail tenants looking for a differentiated experience. This is a win-win for everyone."
When the 1,463-seat, six-story Spreckels Theatre first opened in 1912, it was hailed as one of the most beautiful theatres in the world and the largest of its kind west of New York City. The brainchild of the city's premier philanthropist, sugar heir John D. Spreckels, the building was constructed to commemorate the opening of the Panama Canal for the Panama-California Exposition held in San Diego in 1915. The theatre stage was one of the largest ever constructed at the time, and the number of seats signified the year of Spreckels debut at the exposition.