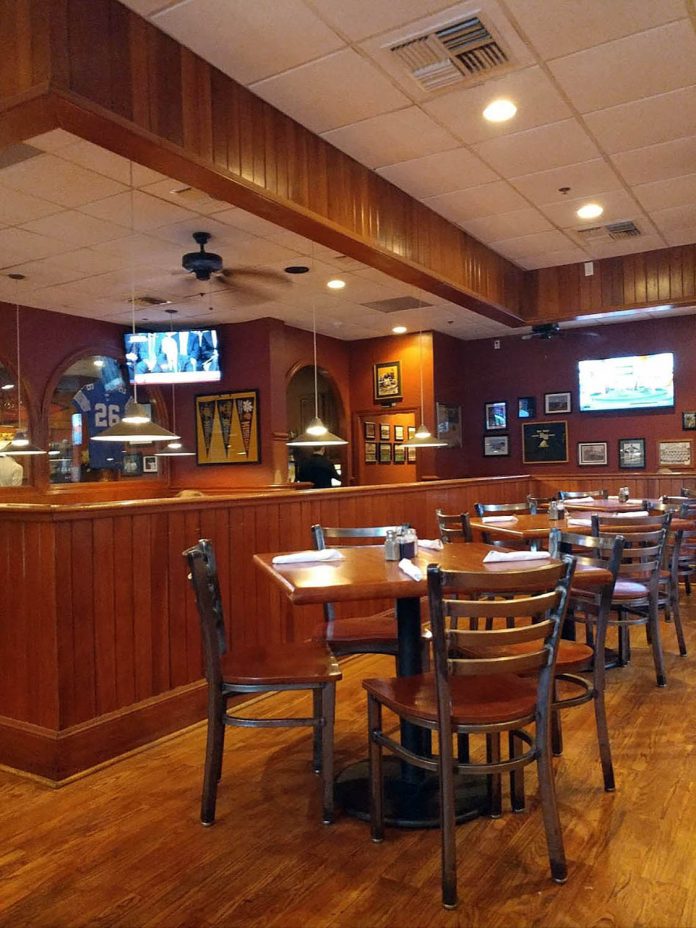 For a sizeable fraction of greater Columbia, Missouri's, D. Rowe's Restaurant and Bar is a regular go-to for great meals in a casual atmosphere. Owner David Rowe opened its doors over fifteen years ago and is proud of the cultural institution he has established. As sometimes happens with ageing sound systems, the loudspeakers in D. Rowe's started buzzing recently. Management called local A/V integration firm Pure Audio whose technicians figured out that the system's DSP was causing the problem. Pure Audio replaced the head end  which included a bulky amp, a DSP and a few additional rack pieces with just a single RU, four-channel Ashly nXp-1504 network amplifier with built-in Protea™ DSP. They also replaced the old touchscreen control with a wireless remote using the Ashly Remote App for the Apple® iPad.
Judd Lafrenz, owner of Pure Audio, noted, "It was really time to freshen everything up, including the amps and a lot of the loudspeakers. One thing they loved about the old system was its touch panel control. It was difficult to justify a $1,000-plus control system for the simple functions of selecting between DirecTV and Muzak and changing the volume in each zone. Even though the Ashly WR-5 wall mounted remote was the obvious control choice, we realised that going from a touch panel to a hardware controller would feel technologically 'backward' to the staff. As it turned out, the Ashly Remote for iPad provided the perfect solution as it bridged the gap between offering a simple user interface for control and the modern convenience of a touchscreen. The app also provides tremendous value to both our customer and to us as it is included at no additional charge with the DSP amp, allowing us to be efficient in our installation and programming of the system.
 The old system was all 8-Ohm with long cable runs, which was in the bar area and the dining area, less than ideal. A 70-volt approach made more sense. However, the other two zones, the outdoor area and the restrooms had only a handful of loudspeakers, some of which were still in excellent shape. The 8-Ohm approach still made sense in those zones. "I called tech support guru Jim Schwenzer at Ashly, as I often do when I have an issue without an obvious solution and explained that I had a weird mix of 70-volt and 8-Ohm runs," said Judd. "He pointed me to the Ashly nX Series which would allow me to change the output impedance for each channel independently."
The nXp-1504 also includes Ashly Protea processing, which, except for the existing DirecTV and Muzak connections put D. Rowe's entire new system in just a single rack space. Each channel outputs at 150W. Pure Audio installed the system and replaced questionable loudspeakers with new Community C8 loudspeakers during the restaurant's few down times. From the staff's point of view, very little changed except that they now have user control from an iPad.
"My tech watched the online training video for Ashly's iPad app and took care of it from there," Judd said. "He built the app so that it shows the restaurant's four zones. The staff hits a button to turn one or the other input source on or off and there's also a slider to control the overall volume. Super simple by design. Since the restaurant has a lot of exposed wood grain, we used a custom wood grain background for the app. My tech was even able to put D. Rowe's logo on the app. It's a small thing but that level of customisation really gives the restaurant a sense of ownership of the system. Because the app is very intuitive, a quick tutorial is all it took for the staff feel comfortable with the system and start controlling it."