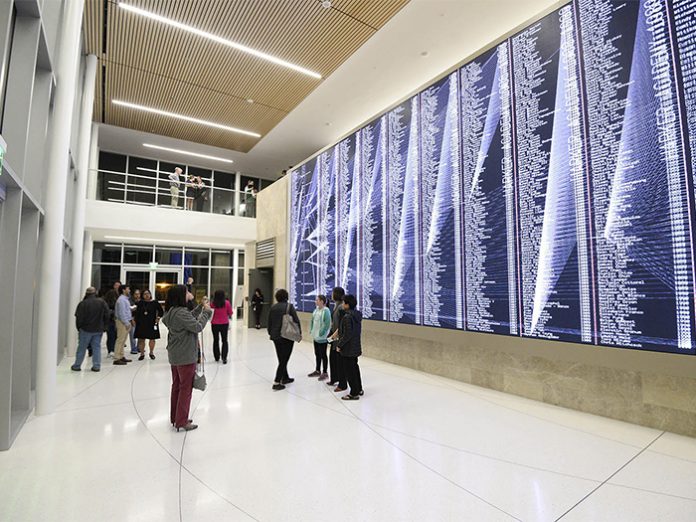 Recently, The Harker School in San Jose, California completed construction of the Rothchild Performing Arts Center on its Saratoga campus for high school students. A paging system installed by local A/V integration firm PCD and built on an Ashly nX8002 multi-mode amplifier ties the different spaces in the Rothchild PAC together.
Devcon Construction served as the general contractor on the project, and the Shalleck Collaborative served as the A/V design consultant. "We've had a number of successful projects with Devcon in the past, and we were invited to bid on the Rothchild Performing Arts Center," explained Christian Velasquez, contracts manager at PCD. "Although the design of the paging system is straightforward, it was important that it should work well on day one …and reliably into the future."
A two-channel Ashly nX8002 amplifier delivers 800W per channel to an expansive 70-Volt system consisting of 24 Electro-Voice Evid c4.2 and 17 Evid c8.2 in-ceiling loudspeakers. The loudspeakers cover the classrooms and the common areas throughout the new space. A BiAmp Tesira processor links an Audio-Technica paging microphone with the rest of the system.
Christian concluded: "Ashly boxes are always easy to connect and program with any kind of processor, so our Ashly installations tend to go as planned. And once they're in, Ashly amplifiers just keep working and working." Velasquez noted that the school's very involved IT department requested two separate channels with aspirations for building out future zoning.