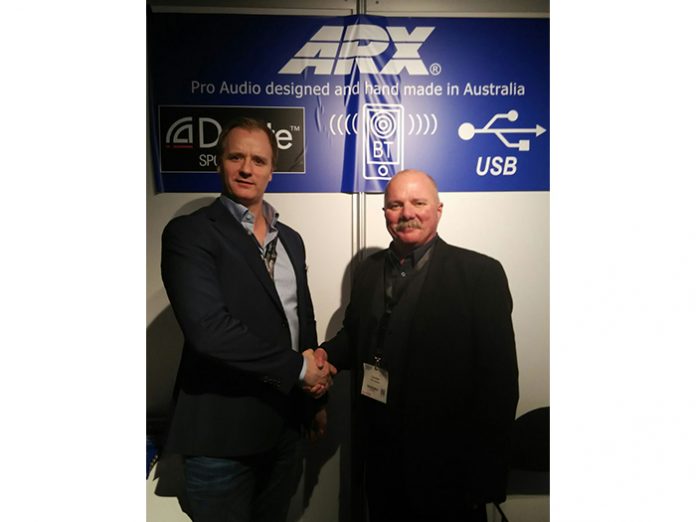 ARX is pleased to announce the recent appointment of Oslo-based Prostage AS as the new and exclusive distributor of the ARX product range in Norway.
Established in 2008 and centrally located in Oslo, Prostage AS prides itself on providing high quality products and 'best in class' service to the audio, lighting and stage market – and is therefore in the perfect position to handle the expanding portfolio of signal processing products from ARX.
Prostage AS will represent the full ARX range that includes the AudiBox Series, with new models such as the 'USB DI PLUS' second generation USB 'Plug and Play' digital to analog pro audio interface, as well as a new range of Dante enabled interface products. The ARX product range will add unique signal processing tools to a distribution portfolio that also includes Prolights, Yamaha, Lynx Pro Audio, Protruss, Lewitt, JTS, VMB, Enttec and Swisson amongst others.
Prostage AS is a well-known and respected distributor of professional audio, lighting and A/V products and is the ideal partner to grow the market and user base for our digital and analogue product range throughout Norway," said ARX MD, Colin Park. "Here at ARX, we're looking forward to working with Gunnar Waldemar Naas, Carl August Tidemann and their team."
"ARX fits perfectly into our portfolio and will be of great interest to our dealers," added Prostage, Sales Manager and Partner Carl August Tidemann.