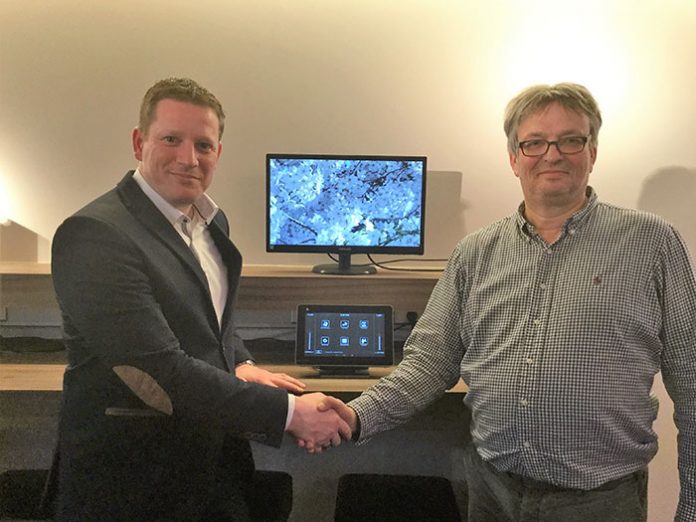 In the wake of the recent announcement that CUK has taken on UK distribution for Liviau, Apex is pleased to announce the appointment of Audio Integrate as the exclusive distribution partner in the Netherlands for the Liviau control platform.
Based in Neede on the eastern border of the Netherlands, Audio Integrate is a leading distributor of high quality AV equipment aimed at all sectors of the AV market ranging from education, worship and retail to corporate, sports and entertainment environments. The company also offers professional advice and services for tenders and projects, accompanying the client from start to finish.
Richard Grevelink, director of Audio Integrate, is very pleased to include the Liviau platform as part of the company's already impressive portfolio and explained further with the following: "Audio Integrate is a distributor for pro audio, video and digital signage solutions. Our customers are mainly AV system integrators. We are always looking for reliable products to complete our product range for AV installations. Apex Liviau is a unique product that satisfies all the requirements for conference or meeting rooms, classrooms, bars, retail applications etc. It is a perfect addition to our portfolio and we are convinced it will open doors for projects where we are not already supplying."
Apex's Paul Van Hees is equally enthusiastic: "Audio Integrate, just like CUK in the UK, has exactly the right profile to be hugely successful with Liviau. They are already operating in the key markets that concern Liviau, and as Richard says himself, they don't have anything else in their product portfolio that does what Liviau does. The fact that is is all in such a sleek, compact and cost-effective package is just icing on the cake! Liviau enables Audio Integrate to broaden the palette of solutions that they can offer to their customers, so everyone is happy."
Liviau exists in two formats; 1) Liviau R for conference room control applications, now with integrated Skype, YouTube and MirrorOp streaming software in addition to its high definition audio capabilities and all the other integrated services you would expect from a conference room control platform. 2) Liviau S, now integrating the Spotify app, which is aimed at bars, clubs, retail, houses of worship, and corporate applications.
Liviau S benefits from the same high quality audio functionality as Liviau R, but with greatly enhanced video and lighting capabilities including the powerful Video Scheduler which enables scheduling and playback of video, lighting cues and effects from stored sources or the internet.
In short, Liviau S offers fully automated control for your promotions and events in any environment. A fully integrated DMX controller for powerful and sophisticated lighting control plus a programmable lighting mixer complete the package.
https://www.audiointegrate.com