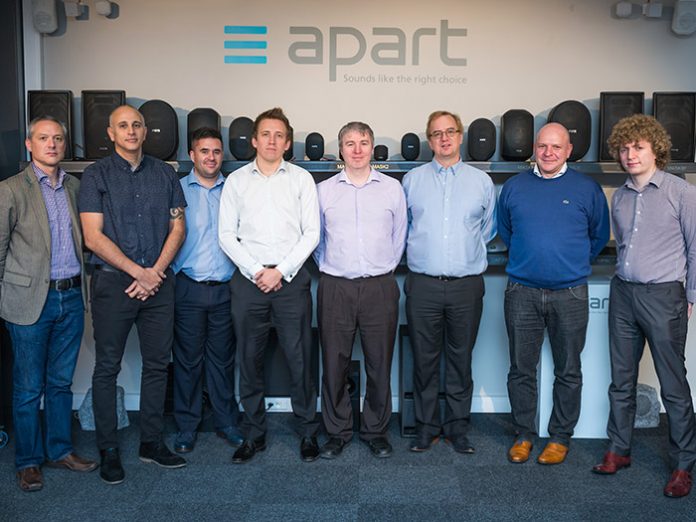 After many years of a successful cooperation with Sennheiser, in the United Kingdom, France and Scandinavia, Apart Audio NV, the Belgian based manufacturer of fixed installed audio products for the small and medium sized projects, has together with Sennheiser decided to end the distribution relationship in the United Kingdom, France and Nordic region.
With Sennheiser's focused approach towards corporate and meeting room applications it was experienced that the strategic fit was no longer fully there in the European market with Apart also aiming at a lot of other vertical markets like food and hospitality, retail, education & religion and outdoor.
We are happy that Sennheiser has helped us growing the Apart Audio brand in Europe to where we are right now and sincerely want to thank them for their contribution. We always have cooperated in an open minded and respectful way and in the same philosophy both companies respect each other's strategical choices for the future.
From 11 January 2016 the distribution of Apart Audio will be handled by Audio Technica for the UK and France, by Benum for Norway and Sweden and by Kinovox for Denmark.
These new distribution partners will work on an exclusive basis and will take care of the sales and sales support, marketing and after sales service for all Apart Audio products.
In case you have further questions regarding this distribution change, feel free to contact Kris Vermuyten, Sales and Marketing Director at Apart Audio.