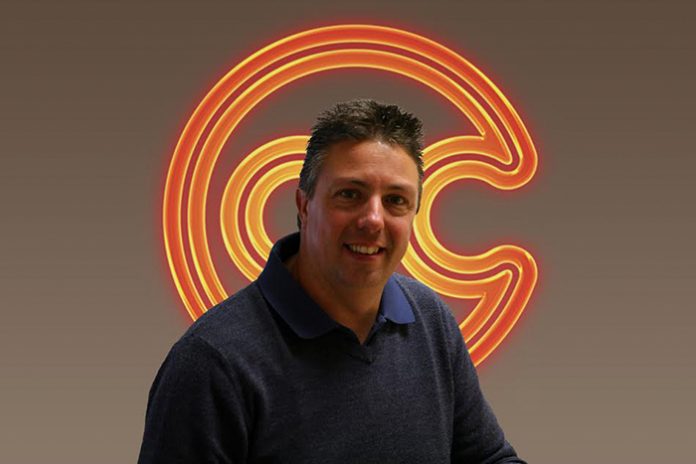 A.C. Entertainment Technologies Ltd. (AC-ET) has announced that Andy Mahaffey has re-joined the company in a key External UK Sales role.
Andy brings a wealth of all-round lighting technical knowledge and experience to the position, having worked in customer-facing roles on both the sales and event production sides of the industry.
Most recently he worked at Blitz|GES (formerly known as Blitz Communications) for four years as Head of Lighting. Whilst in this role, Andy was responsible for building the company's Lighting department, which provides full service production for large-scale corporate and other live events.  In addition, he provided lighting design and project management solutions to a wide range of events.
Andy also got first-hand experience utilising products from AC-ET's portfolio of popular and leading lighting brands – including Chroma-Q LED fixtures and Jands lighting and media control systems – and the chance to see how they compare with other technologies on the market.
Prior to this, his roles included working for over a decade in AC-ET's Lighting Technical Sales & Support department, giving him an in-depth technical knowledge of these and many other popular brands available from the company.
Andy commented: "I've been both an employee of AC-ET and one of its many clients working in the busy event productions sector, so I feel that I am well placed to understand the needs and motivations of its clients – but equally, understand what the company's real strengths are. Not least of which is, in my experience, the ability to offer a very fast and high level of service on standby 24/7, combined with the convenience of a true one-stop-shop."
Jonathan Walters, AC-ET's Sales and Purchasing Director, commented: "I'm delighted to welcome Andy back to the company. His extensive technical knowledge and real-world production experience using AC-ET's lighting products will be a huge asset to us. Andy's background means he'll be able to understand exactly what customers are looking for and explain the full range of lighting products we supply." 
Andy will be based primarily in the South of England, although he is expected to cover customers nationwide.