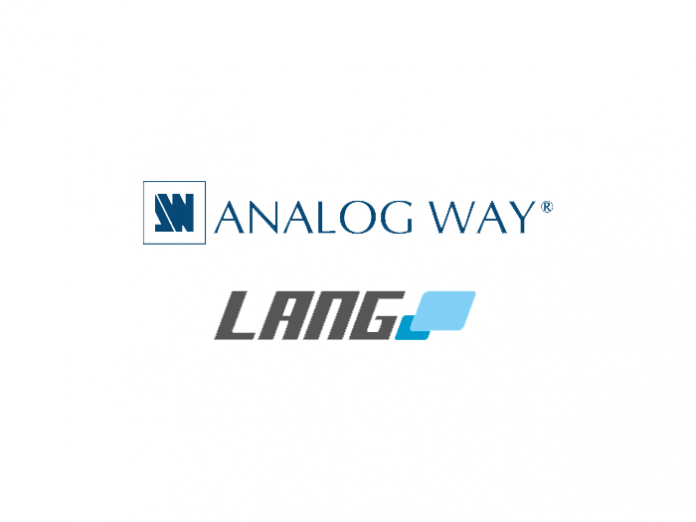 Analog Way, rental and staging specialist has announced a distribution agreement with Lang AG.
The new distribution agreement allows Lang AG and Lang UK to strengthen its position as partners in the rental and staging industry; offering complete solutions from Analog Way.
France-based Analog Way is well known for its high-end AV converters and presentation switchers. Tobias Lang, CEO of Lang AG, commented: "We value the strategic co-operation and the continuous exchange regarding the latest developments with Analog Way.
"Offering our customers the best possible service by providing a well-rounded
portfolio of reliable, trendsetting products for signal management has always been our central principle."
Adrien Corso, CEO of Analog Way, added: "We are excited to extend our collaboration with LANG in these two major countries. Thanks to this new partnership, we are convinced that our German and British customers will benefit from the best support possible, not only in rental and staging but also in our growing fixed installation market as well."