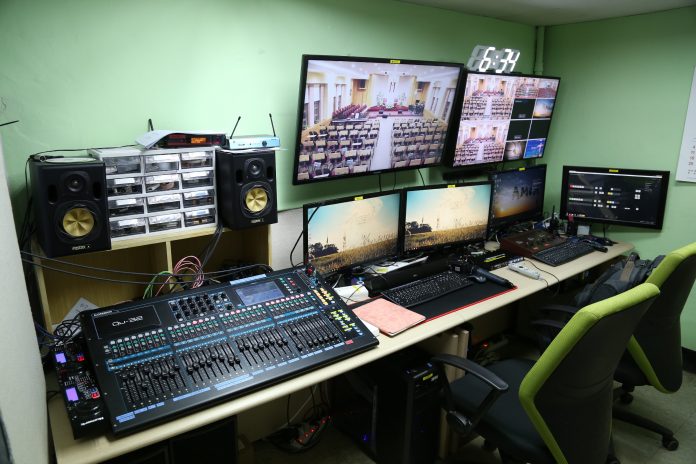 Sungeun Church, located in Uijeongbu, a satellite city in Seoul, Korea, has selected a Qu-32 compact digital mixer, two AB168 remote IO racks, and a ME personal monitoring system from Allen & Heath, as part of a new digitally-based AV system upgrade to its main chapel.
The new system needed to manage live sound reinforcement for services and events, multi-track recording for web streaming content, and personal monitoring for the musicians.
"The Qu-32 is intuitive, with plenty of outputs, great handling and quality faders and rotaries. The touchscreen is a good size and sensitivity, and gives a great overview as well as enabling fine control with a screen-dedicated rotary. And thanks to the custom layer function, you can assign fader strips as you want. I also really like the GEQ. Unlike other consoles, I can apply GEQ on every output channel, and there are 4 different EQ models in the library," explains AV manager, Jongmin Lee.
As the Qu mixer is installed in a control room, Jongmin Lee uses the Qu-Pad iPad app to check monitor levels and room acoustics in the chapel. The two AB168 racks give flexibility to the musicians, offering simple and easy connection. The QU-32 also provides a 24bit/48kHz multi-track recording via DAW.
"The ME system's set up functions and channel grouping is very easy and simple to use, and the sound quality superb, so the players are very satisfied," concludes Jongmin Lee.