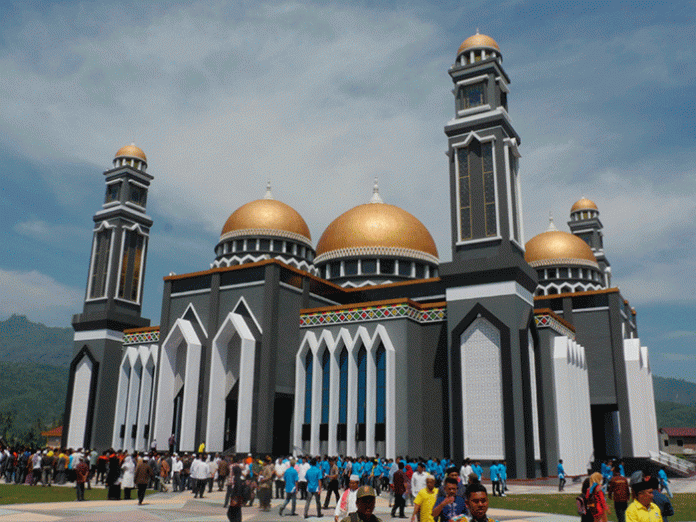 Allen & Heath iDR-8 matrix mixer and Qu-16 digital rackmount mixer were installed in the recently inaugurated Taqwa Great Mosque in Kutacane in Indonesia's Aceh Province.
The largest mosque in the area, Taqwa can accommodate up to 4,000 worshipers inside and 2,000 outside, and the main objective of the new audio system was to deliver excellent speech intelligibility to the entire congregation.
The installation team, comprising Kairos Multi Jaya and Multi Electronic Terrain, faced the challenge of providing clear audio coverage to a 2,700 m2 area, with a building interior, consisting of high ceilings and reflective surfaces, without affecting the design aesthetics.
An Allen & Heath Qu-16 compact digital mixer was selected at the heart of the new audio system, with an iDR-8 matrix processor installed to manage audio distribution and provide flexible zoning options.
Karuna, one of the Kairos Multi Jaya engineering team explained further: "The result is quite amazing. The sound produced can be heard equally at all points by all worshipers inside the building! The Allen & Heath mixers provide the best clarity and ease of use possible."