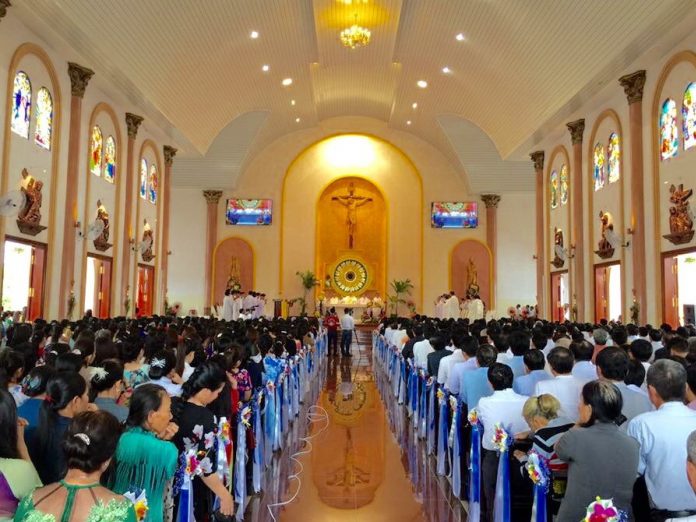 Three Vietnamese houses of worship have recently installed a Qu-16 digital rackmount mixer from Allen & Heath to manage all of their audio requirements.
The Vietnam Quoc Tu national pagoda in Ho Chi Minh City, and Long Toan and Long Dien churches in Ba Ria, Vung Tau province, all required a new compact digital mixer as part of an audio upgrade.
Specified by installation company, Nguyen Vinh Hoang, the Qu mixers manage all of the audio sources for the venues' services and ceremonies.
"All houses of worship installation projects require an audio system offering premium sound quality for speech intelligibility," explains Mr. Khuong, technician at Nguyen Vinh Hoang.
"The Qu series is renowned for easy and precise audio control, and also has the added benefit of a comprehensive suite of FX to manage the challenging acoustics of the building. All of the venues are very happy with their new sound systems."