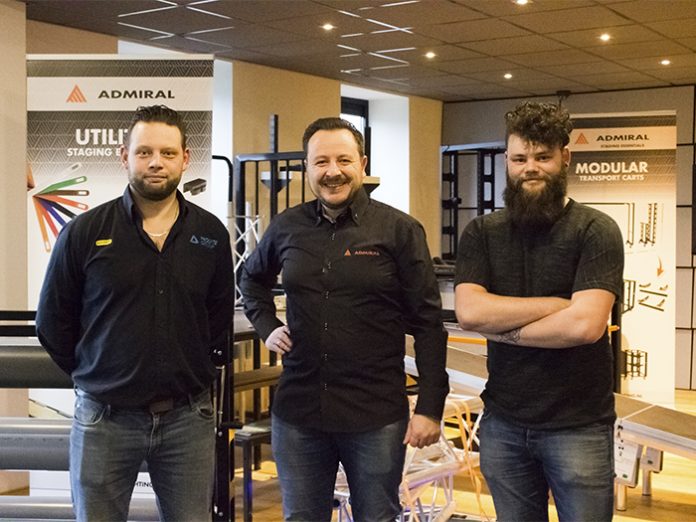 Netherland-based company Admiral is producing a broad range of rigging and staging accessories under the terminology "Staging Essentials". Soon their products will also be available in Asia.
The range varies from simple yet smart trolley systems for transporting items like rigging and lighting gear, to flexible ramp legs and smart cable guide systems.
The Admiral Truss Butler and Truss Carriers have been in the Prolyte catalogue for years, this is why the step to incorporate almost the entire range of Admiral products for the Asian market, was an easy step to take as the "staging essentials" are seamlessly integrated with Prolyte products.
A number of products are based on Prolyte's designs in particular but can be used in conjunction with other brands as well.  "The products Admiral offers, the service and quality provided in conjunction with the latest international standards and the history we have together, have ensured us that by adding Admiral's range of products to our own for our customers in Asia is of great value," commented Jasper van der Sluis, technical manager of Prolyte.