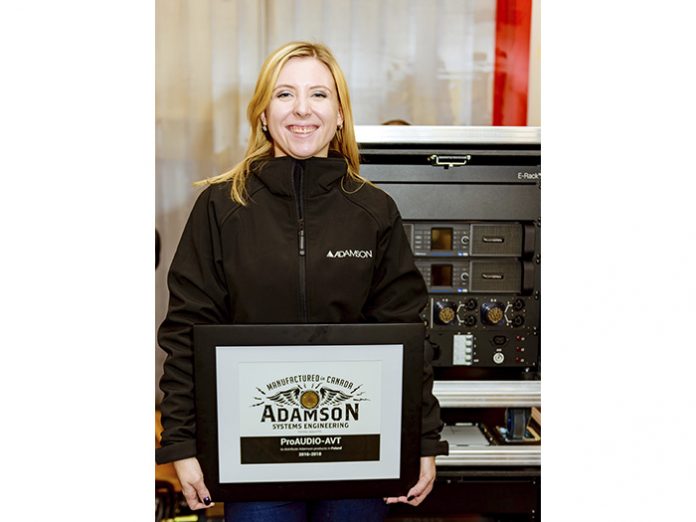 Polish audio professionals looking to source world-class reinforcement solutions now have easier access to Adamson Systems Engineering products through the company's new Polish distributor, ProAUDIO-AVT.
Dominika Zając, ProAUDIO-AVT's Product Manager for Adamson, explained that her company's mission is to provide clients with the best possible audio solutions for any application, pure and simple. Now, they're better poised to do so.
"In Poland, Adamson has always been considered one of the elite loudspeaker manufacturers with a versatile product portfolio," said Dominika. "Hearing these boxes, it's immediately clear how they've earned that reputation. We're very enthusiastic about working with this prestigious brand and bringing Adamson's top-end performance to our clients throughout the country."
With over 20 years of experience in audiovisual integration and product distribution, ProAudio-AVT boasts an equally revered reputation in its home market. The company brings a youthful energy and enthusiasm to every single project, regardless of size or scope, and oversees everything from technical advice to system design, installation, user training, and service.
"We couldn't imagine a better partner to propel our growth in what we feel is a very exciting market," commented Jasper Ravesteijn, European Sales Manager for Adamson. "From our very first contact, ProAUDIO left me with a great impression about their drive and determination to build the brand in Poland. We recognise the enormous potential of this agreement and look forward to supporting ProAUDIO-AVT in their mission to deliver only the best products and performance to their clients."
And while Dominika appreciates the commitment, she doesn't anticipate much resistance from the marketplace in adopting Adamson products. "Our touring and integration markets have been waiting for this technology to be more accessible," she said. "Our main S-Series demo system has been amazing clients already, and I know these products will be embraced by the market and exceed all expectations. We're excited and extremely proud to be a part of Adamson's worldwide distribution network."