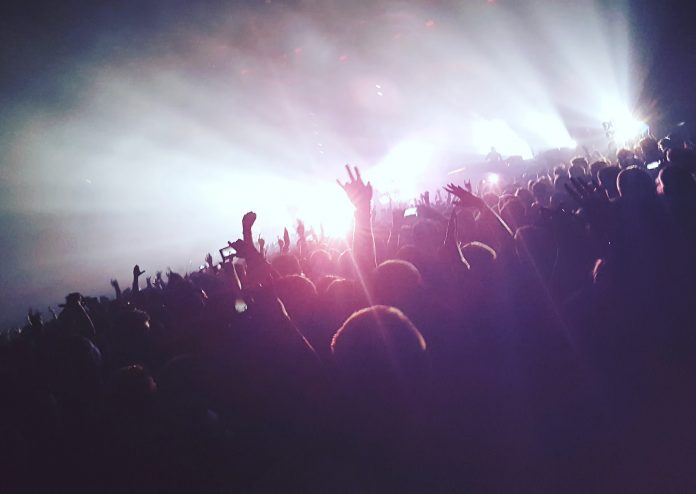 The Adam Hall Group has announced its repositioning with a specific focus on business customers, for its newly launched corporate image campaign with a range of expansion measures will surely pave the way. The company aims to achieve this through increasing the transparency of its solution portfolio and its service commitment to customers, partners and event technology professionals worldwide. With an investment of more than €20 million in two building complexes, it is clearly laying new foundations for the future.
The Adam Hall Group, as both a leading German manufacturer and a sales distribution company, is synonymous with quality, reliability, customer-oriented solutions and innovation. With this claim, the company makes its focus on event technology solutions for the four professional customer segments. All of which consist of rental companies, AV installers, music instrument retailers and industrial flight case manufacturers – more explicit. Considering that 'Designed and Engineered in Germany' is now a globally recognised symbol for steadfast quality, its own development team, comprised of highly qualified industrial designers and engineers working in the R&D laboratories at German headquarters, showcasing the company's continuous expansion.
With an ever-growing portfolio of pro audio, LED lighting, stage equipment and hardware products, as well as a newly launched Corporate Website, the company proves that it is both forward-thinking and solutions-oriented. The new digital presence reflects a personal character and a clear identity. Here, the focus is on people where the completely redesigned B2B Webshop provides enhanced customer-orientation features, such as individual pricing, real-time inventory visibility, and detailed information on products, orders and invoice history. This evidently showcases an innovative design that provides customers with excellent transparency and increased usability.
Further international market expansion via far-reaching partnerships, to the Musical Distributors Group in the US, Siam Music Yamaha Ltd. in Thailand, Great Wall Musical Instrument Co. Ltd. in China. As well as many others in Asia and the Pacific, the Middle East, Africa and Latin America, are clear indicators that the Adam Hall Group is also growing outside of Europe. The growth is also evident at the company headquarters in Neu-Anspach, with an investment of over €20 euros into the new 14,000 sq metre (150,000 sq ft) Logistics Park that is currently being built to increase warehouse capacity. Almost 10,000 pallet spaces and 17,000 container spaces will be available upon completion in late 2017. In Spring 2018, the Adam Hall Group plans to next open the new Experience Centre located in the new Adam Hall Str. 1. The architectural hallmarks, designed with business customers, partners, associations and employees in mind include a fully-equipped product showroom, a large theatre auditorium for live demonstrations, facilities for the Adam Hall Academy and the company restaurant, entitled, Come Together. The integrated R&D department located in the other half of the Experience Centre houses an anechoic measuring room, various endurance and climatic test rigs, as well as a photometric laboratory with ample space for designing, modelling and 3D prototyping.
"The dynamic markets of our time require courage, mobility, innovation and high customer orientation", says Alexander Pietschmann, CEO, who is also enthusiastic to see the realisation of the Experience Centre, which has been designed as "An open space for inspiration and creativity for employees, customers and partners." "Additionally, our new positioning underscores the identity of the Adam Hall Group and clearly expresses what drives us. Our customers' needs are our main focus, and we want to provide professionals with innovative, user-friendly and affordable event technology solutions to enable more people to realise their creative ideas", continues Alexander.
"After more than 40 years serving the industry, we are proud that Adam Hall is a well-established name among professionals in event technology", says Markus Jahnel, COO. "With so much growth and expansion, especially in the last ten years, the company has gradually evolved into a manufacturer and full-scale provider of event technology solutions. The comprehensive range of pro audio, LED lighting, stage equipment and hardware evidently underlines this."
Nikke Blout, Global Marketing Director, adds, "Future-oriented innovations created with passion by people for people with increased focus on delivering customer-oriented solutions are just a few of the key messages, which the new positioning and new corporate design aims to transport. Furthermore, all of this paints to our customers, partners and the industry a clearer picture, and above all, an understanding of the values of the Adam Hall Group."