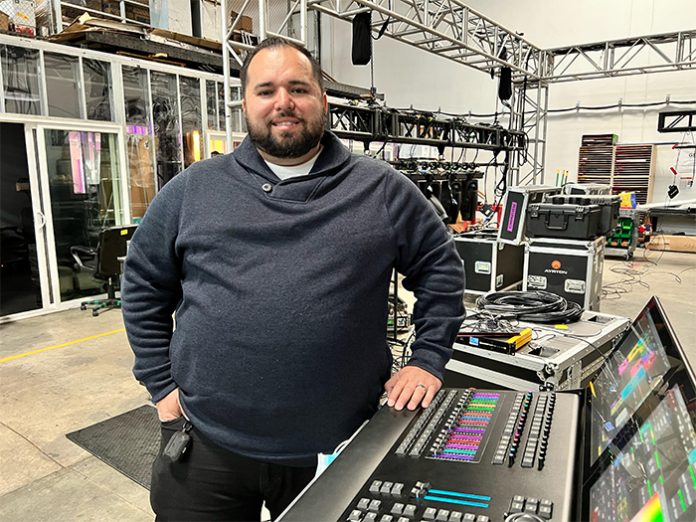 ACT Entertainment has announce that Eric Abad has joined the company as Western Regional Sales Representative based in Los Angeles. He most recently was the Director of Business Development at JMAZ Lighting, a manufacturer of entertainment lighting equipment.
"Eric comes to us with an extensive sales history selling a variety of products," says ACT's Director of Sales, Doug Mekanik. "His wide range of product knowledge coupled with existing relationships was exactly what we were looking for to serve customers in our western region."
Abad's professional background spans the manufacturing, distribution and sales aspects of the lighting industry so his depth of understanding encompasses makers, sellers and buyers across the pro lighting market.
Earlier in his career he served as Managing Director of Encore Professional Lighting, a lighting manufacturer in Ranch Cucamonga, California, and as Managing Director of wholesaler Omez Professional Lighting in El Monte. Additionally, he was National Sales Manager for LA-based distributor Mixware.
"Throughout my 12 years in this industry, I have always been intrigued and inspired by companies such as ACT. With elite teams of professionals, a second to none reputation as an industry leader, and a portfolio of world-renowned brands, I knew ACT was where I wanted to be. Looking back on the last six months here at ACT, I am thankful for all the new friendships and opportunities I have made, but most of all, I am grateful to be a part of the elite team I once looked up to. I can't wait to see what the future holds for me here," says Abad.
Abad also finds time to maintain an active schedule of volunteer activities serving leading organisations in a wide array of capacities. He's a 16-year volunteer with the American Cancer Society and a six-year member of Little League International. He has also been an Audio Visual Specialist with the Special Olympics Southern California for the past three years.