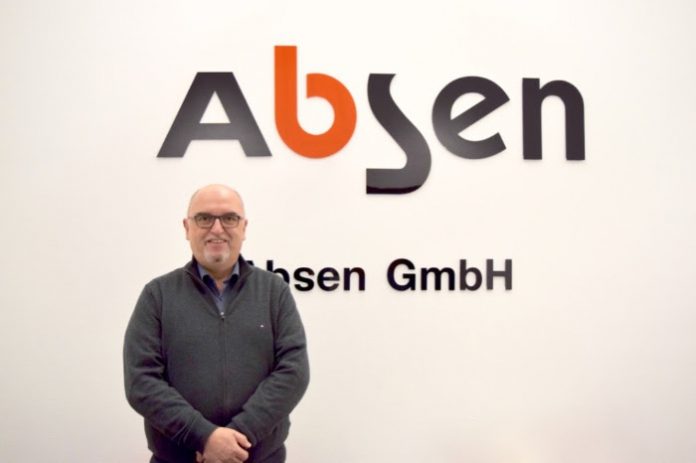 Absen Europe has announced the appointment of Thomas Klukas to the position of business development manager for Germany, Switzerland and Austria (DACH).
Thomas joined Absen in January 2018 and is based at Absen Europe HQ in Rüsselsheim, Germany, travelling to spend time with customers and prospects in the DACH region. In his role as business development manager, he will oversee the development of the retail, corporate and DOOH sectors across the three markets, plus sports and rental in Austria and Switzerland – building the Absen brand to increase specification of its innovative and award-winning LED display products in the region.
His remit will encompass the development and extension of Absen's partner network of system integrators, consultants, architects and end customers, also working to define and evaluate key partners. In setting the sales strategy for the region, Thomas will work hand in hand with the sales team, in addition to the marketing, research and development and project management groups in order to feedback market needs and requirements so that Absen can increase its visibility and best serve its current and future customer base.
Prior to joining Absen, Thomas held a Director position with audio solutions specifier and supplier Shure Distribution, where he oversaw strategy development and partnerships with manufacturers in the AV industry. Other previous roles include business development for Crestron and AMX in Germany, and a strong technical background, Thomas having trained as a radio and TV engineer.
On joining the Absen team, Thomas enthused: "I am very proud to join the Absen family. After 25 years in the AV industry, it's important to me to work with products and for a company that I truly believe in. The portfolio is very impressive and in this role I am excited to lead the charge in extending its reach in the DACH region, delivering unrivalled LED display solutions to customers in these markets. With these exceptional products and a highly motivated and ambitious team behind them, I have no doubt that Absen will go from strength to strength in the region."
Cherry Feng, regional manager for DACH at Absen Europe, added: "With a career in the AV industry spanning 25 years during which he has amassed a solid technical background, extensive expert knowledge and an impressive network, Thomas's reputation is second to none. His team-orientated, driven and ambitious approach aligns perfectly with our values at Absen. We are delighted to welcome Thomas to the European team and look forward to deepening our relationships with customers old and new and further growing our business in the DACH region now that he is on board."