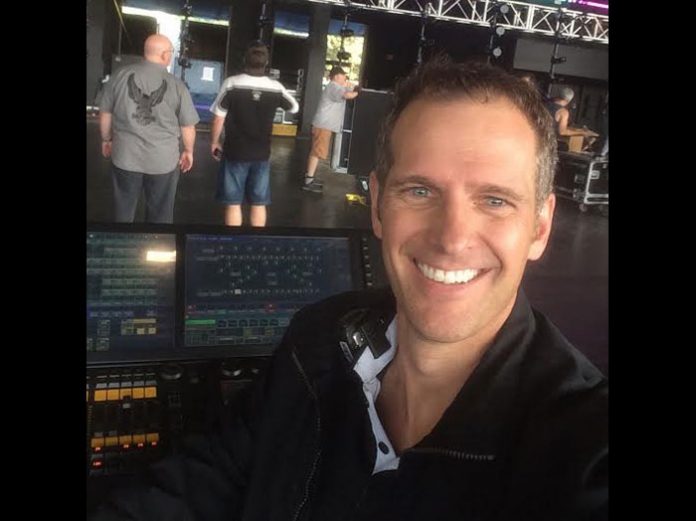 A.C.T Lighting has announced that Aaron Hubbard has been named the company's new sales person for the Western Region. Hubbard was most recently Director of Business Development for Clearwing Productions, based in their Milwaukee office.
"Aaron is a rock star in the lighting industry, and we're very lucky to have enticed him to join A.C.T," said Brian Dowd, Vice President, Sales and Marketing. "Aaron has been a long-time customer of ours, and his extensive experience and hands-on knowledge will be big assets to us as we continue to grow our brands and business.
Aaron spent the last 13 years with Clearwing Productions. He served as Vice President of Operations and Lighting Operations Manager for a decade before his promotion to Director of Business Development for North America in August 2012. In the latter capacity Aaron connected new and current Clearwing clients with the company's expert team of audio, video, lighting and systems professionals to deliver on customers' production and installation needs.
Earlier, he was a freelance Lighting Director and Programmer, Customer Production Manager for Vari-Lite Los Angeles and Operations Manager for Vari-Lite Chicago. Aaron is a graduate of the University of Wisconsin at Stevens Point.
"A career change from the production execution side of this business to that of a product provider is certainly a dynamic adjustment," he admitted. "However, as a client of A.C.T for more than a decade, I have experienced time and time again what I consider superior customer service along with a consistent offering of innovative, industry-leading products. Couple those elements with the passion, commitment and drive I've witnessed from A.C.T employees and my decision to join A.C.T was made without reservation. I am both honoured and excited to now be considered part of the A.C.T family."