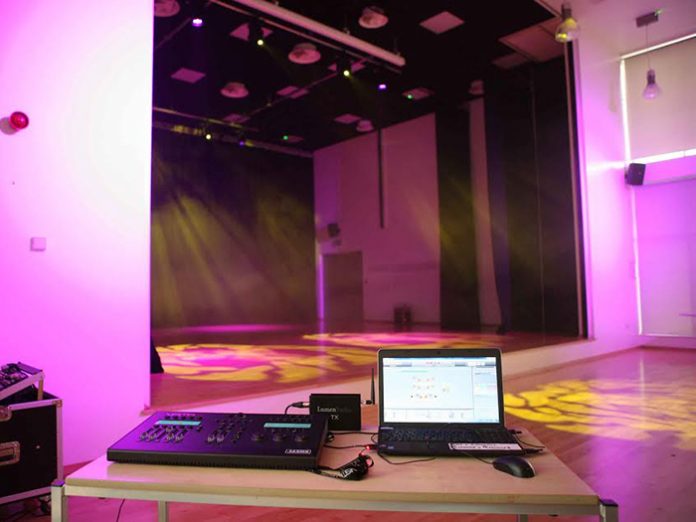 A.C. Special Projects Ltd. (ACSP) has supplied and installed a bespoke entertainment technology system to Reach Academy Feltham – a pioneering, all-through free school for pupils aged four to 18 in Hounslow, west London.
The school approached ACSP with a brief for a fully flexible lighting, video and sound system for its main hall – which is used for a wide array of events, including plays, dance shows, presentations, social functions and workshops. The system had to be user-friendly and intuitive, so that teaching staff and pupils could work it with ease.
The school approached ACSP to tender for the project, due to the company's extensive track record providing entertainment technology systems to the education, drama and performing arts sectors.
Through the supply of detailed drawings of tailor-made specifications and practical demonstrations of key products, ACSP clearly outlined how its highly skilled team would meet all the brief's particular requirements and challenges – thereby winning the contract.
In practice, ACSP managed the entire project. As well as devising a bespoke technical solution, the company supplied and installed it – subsequently providing training for school staff and ongoing technical support.
ACSP Director, Lance Bromhead felt that the high-performance ProLights lighting range would offer the best results within the school's budget. For the main stage area, he installed four Diamond 7 LED washers, the smallest luminaire in the Diamond range. They feature the latest WBFX technology – offering unparalleled flexibility and creative possibilities thanks to three operating modes: high performance wash light, with advanced colour calibration; punchy beam light; and amazing FX graphic generation. These washers are complemented by two bigger, more powerful Diamond 19 LED washers.
The rig also includes six ProLights Crystal spot moving-heads and a highly efficient EVO190ETU LED profiler which is capable of replacing traditional profilers equipped with 750W HPL lamps.
This state-of- the-art lighting system is controlled by an ultra-portable Jands Vista S1 console. Vista's award-winning intuitive, graphical user interface allows students and teachers to concentrate on the creativity and design of their show lighting, rather than deal with complicated lighting programming. The highly intuitive Vista software handles the technical details. Connection from the console to the ProLights lighting fixtures is made wirelessly via a LumenRadio CRMX Nova range DMX transmitter and receiver.
Other equipment supplied included a Christie DHD600 6,400 lumens projector with a choice of HDMI, VGA and video inputs – so media content can be projected during performances, presentations and other events. Sennheiser Evolution 100 Series handheld, lapel and head-band wireless radio mics mean speakers, singers or performers can benefit from flawless audio enhancement at all times.
Ed Vainker, Headmaster for Reach Academy, says that ACSP provided: "Amazing service and communication from start to finish. Lance Bromhead was attentive and committed throughout, offering honest practical advice – which, on comparison, was extremely competitive. The installation process was thorough and professional with a very high-end finish. The equipment is high spec. and the after sales training, first class. I have recommended A.C. Special Projects to other schools and will definitely be using them again!"