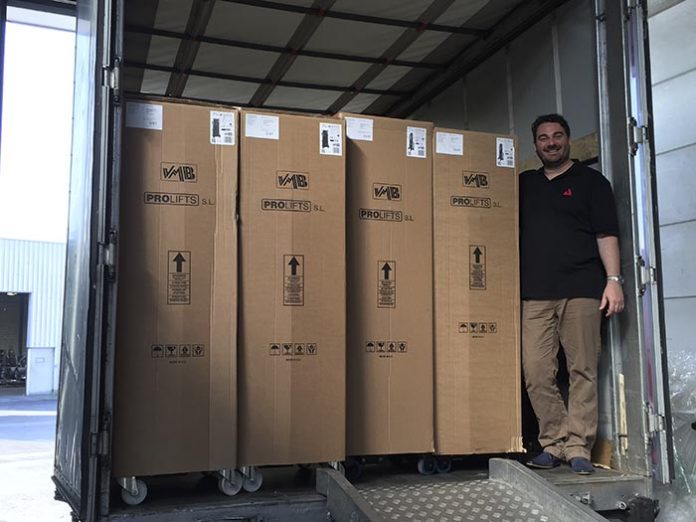 AED Group and VMB have signed a distribution agreement for Belgium, France and the United Kingdom. The exclusive sale of VMB tower lifts in Belgium started on 1 April 2017 by AED Distribution. AED France and AED UK will also offer this VMB product range in both countries (non-exclusive).
Hans Vanderheijden, Managing Director of AED Distribution, sees added value in the nature and quality of VMB lifts: "AED's goal is to sell the best products in each category. I'm confident that VMB fits perfectly into our product portfolio. Apart from fast availability and excellent after sales service, VMB will also be supported in rent. Financing options will be offered via AED Lease."
Ben Sinclair, VMB's Export Manager, commented: "There are very few companies with the prestige and experience like AED. We are very excited about this new opportunity and we're looking forward to reaching an even wider public together with their help."
Today the VMB TE-074S Pro is already available at AED Rent, and is considered a highly reliable product with interesting specs. In order to answer the rising demand in the market, the VMB brand's rental portfolio may also be expanded. In this way, VMB gains an even greater share in the audiovisual rental market in Europe via the AED Network.