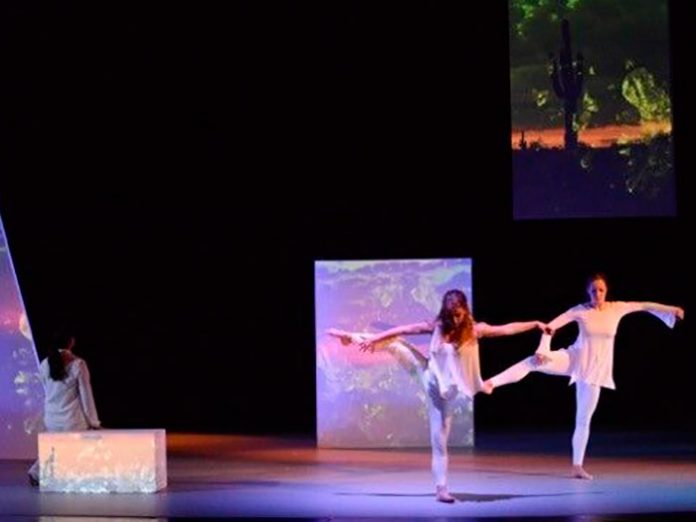 Located along the West Branch Susquehanna River in Lewisburg, PA, Bucknell University is a private liberal arts college with a Theatre and Dance department that strives to develop innovative artists who will become leaders in the global arts community. Nurturing this environment inside the Harvey M. Powers Theatre and the Tustin Studio Theatre, the department underwent a technology renovation where lighting designer Heath Hansum wanted to implement the latest in LED lighting into the house rigs. Looking at the various LED options available, Hansum worked with Starlite Productions and chose to upgrade the system with PHX LED ellipsoidals from Altman Lighting.
"My lighting designs at Bucknell have often been driven by color as I enjoy 'painting the stage' and then cutting through with gobos," began Hansum. "For year's this meant relying on scrollers and other colour-changers that each brought their own challenges, including the heat and power issues stemming from the use of 750W lamps to compensate for light loss from saturated gel transmission. Knowing we needed to make the investment in LED technology, the Altman PHX LED fixtures really have given us a new license to create dynamic colour environments without sacrificing output."
New and innovative options are what make the award-winning PHX LED ellipsoidals ideal for theatres, live events, television studios, or wherever superior and energy-efficient lighting performance is desired. With zoom ranges from 15-35 or 30-55 degrees, a 360-degree rotating barrel, and its die cast aluminium fabrication, the PHX LED is available in a diverse line of LED choices including RGBA, RGBW, 3000K, 5600K, and tunable white versions as well.
When Hansum first began considering LED technology as a replacement option for his conventional lighting sources, he penned a grant proposal entitled "Going Green, and a Lot of Other Colours".
He continued, "In my grant proposal to the university I wanted to make sure they understood both the short-term and long-term benefits to theatrical LED lighting, such as the lower power consumption, less heat produced by the fixtures, longevity of the light sources, and, of course, the flexibility of an additive LED colour mixing system."
With approval to now move forward, Hansum worked with Altman Lighting Dealer Starlite Productions in Moorestown, NJ, to conduct a shoot-out of the available technologies.
"We ultimately chose the Altman PHX LED ellipsoidals because we saw that the 250W version of the fixture provided an output comparable to, or often brighter than, the 750W HPL fixtures we had been using," added Hansum. "I was also very impressed by its colour mixing capabilities and the fact that during the shoot-out the rear of the fixtures never got hot."
Now in full use inside the 483-seat proscenium house and the 175-seat black box, the PHX LED ellipsoidals from Altman Lighting are continuing to provide Hansum with the ability to 'paint the stage' through their proven optical design.
He concluded, "Unlike my previous designs, the RGBA colour mix of the PHX LED allows me to create deeply saturated colours while incorporating gobos into those same fixtures without sacrificing output.  Their optics really are superior to other LED fixtures I have seen, and we are a bit spoiled now with their beautiful and seamless transitions of colour."