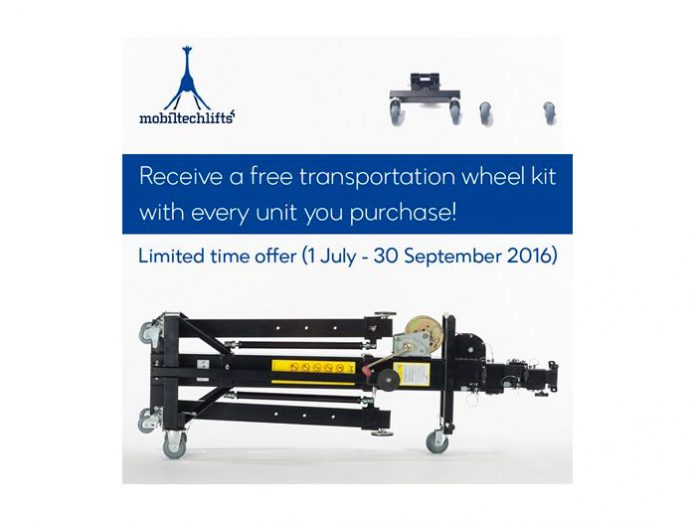 From July till September 2016, MILOS will be focusing on its range of Mobiltechlifts. This range will offer a free transportation wheel kit with every Mobiltechlift purchase! During its three-month promotion, MILOS will be releasing a product range video and expert instructional video by Marc Hendriks that will be available on the Milos website.
The free transportation kit provides the following: tested in accordance with draft of DIN 56950-3, integrated wheels with brakes, easy setup with a round spirit level, and rubber feet on the outriggers to protect sensitive floors.
The kit itself is of practical design for easy handling and it is also TUV Baumuster approved, whilst constructed to the design criteria of BGV-C1 and BGG/GUV-G 912.
https://www.milossystems.com