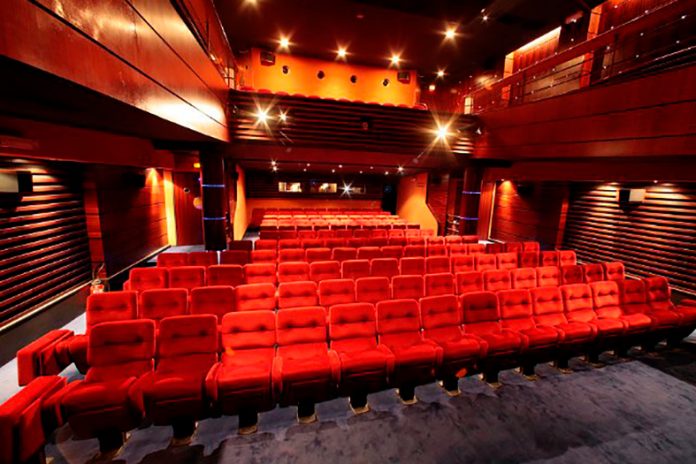 For nearly a hundred years Club de l'Etoile has held a very special place in the hearts of Parisien movie enthusiasts, its showing of overseas and arthouse films in an exclusive environment making it literally the star of the city's VIP cinemas. In 2015, Club de l'Etoile has embraced the digital audio age, with Yamaha DSP equipment chosen to ensure that the quality of film soundtracks is every bit as exclusive as the club itself.
Originally founded in the 1920's as Studio de l'Etoile, the venue has always been set apart from other Paris cinemas. In the 1930's it was unusual in showing Japanese films, it hosted clandestine viewings of banned films during Paris's wartime occupation and was at the vanguard of the Arthouse movement from the 1950's onwards
In 1985 it was reinvented as a private screening facility, Club de l'Etoile, for French film professionals, but it reopened to the public in 2010. The venue now combines High Definition showings of live and recorded opera and ballet for the general public with a new role as an exclusive hire venue for parties, product launches, press conferences, private screenings and other corporate events.
Club de l'Etoile prides itself on the best audio and visual technology for its films and has adopted the Showmax system of a non-perforated screen coupled to an audio transducer system, designed to improve audio quality by suppressing the masking effect of a perforated screen. To deliver a pristine signal, Showmax founding director Pierre Vincent specified an all-digital audio system, based on the quality and reliability of Yamaha equipment.
24bit, 96kHz audio is output from the video server to a Yamaha DME64N digital mixing engine, via an MY8-AE96 AES interface card. The DME64N processes and routes the sound to six Yamaha TX5n amplifiers without conversion, delivering 7.1 surround sound through the system's three-way speakers and dual subwoofers. Programmed by Yamaha France's David Rousseau, the system ensures that every member of the audience enjoys the sound in unparalleled quality, regardless of where they are in the room.