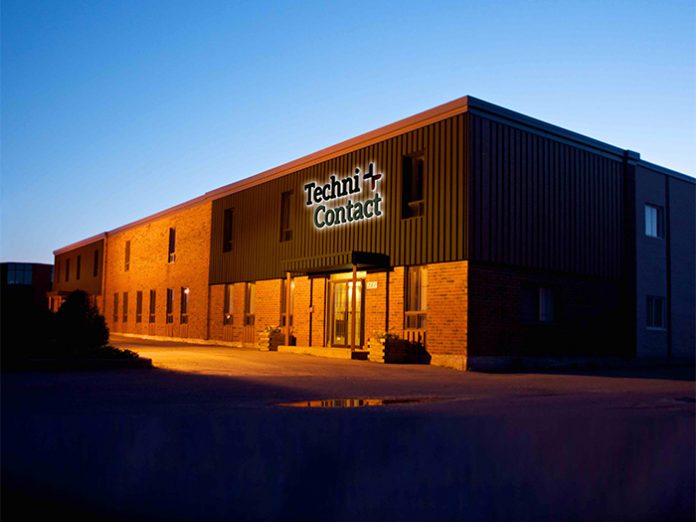 Xilica has appointed Techni+Contact Canada as its sole distribution partner for the Canadian market.
Headquartered in Montreal with multiple Canadian offices, Techni+Contact has served Canada's professional AV business community for more than 40 years. The company has built a strong reputation as a value-added reseller for manufacturers, and a trusted provider of customized AV over IP solutions backed by personalized service and dedicated support.
Xilica joins an impressive range of Techni+Contact-represented brands, including AMX, Ecler, Utelogy, Spinetix and WolfVision. The addition of Xilica's modular DSP solutions strengthens Techni+Contact's value proposition as a supplier of complete conferencing solutions for key business verticals. Techni-Contact works closely with a growing network of Canadian AV dealers, resellers, systems integrators, AV project consultants, and installers, and performs particularly strongly in corporate, education and government projects. The company expects to see growing interest from live event venues seeking large-format systems, as well as hospitality businesses seeking flexible installed solutions for restaurants and bars.
"Xilica is the first professional DSP manufacturer in the Techni-Contact portfolio, and fills an important gap in our product line," said Julie Legault, President of Techni+Contact. "Xilica is aligned with our core verticals, and will help us propose and configure fully integrated solutions that are more competitive and on target with what our customers seek. Their clever, compact, and modular designs are an especially strong fit for the AV over IP ecosystem, while providing end users with the freedom of complete AV device control across the network," Legault added.
Legault adds that Xilica's assorted modules, field-swappable cards, and expansion devices remove the need to invest in large stockpiles of inventory for various products. "Depending on the cards we mix within a Xilica DSP, we can quickly configure whatever functionality our customers need," she said. "This results in operational efficiency that saves us money, inventory, and warehouse costs, and makes the entire value chain work better for our customers."
Techni+Contact will be aggressive and proactive in its market outreach to raise brand awareness and visibility of Xilica's high-quality products, according to Legault. She also looks forward to contributing to online Xilica Certified™ training events and webinars in the near future, and expects to host Xilica brand launch events – as well as in-person Xilica Preferred™ advanced training events – after the COVID-19 pandemic passes. Xilica Certified™ and Xilica Preferred™ events are the two tracks associated with Xilica's recently-announced Xilica Genius Global Training Program.
"Techni+Contact is a well-respected organization that is laser-focused on our core verticals, and equipped with the specialism and expertise that our shared customers demand," said Mark Ullrich, Sr. Manager, Application Sales for Xilica. "With multiple locations throughout Canada, advanced logistics facilities and an ability to consistently stock Xilica products with quick delivery, we are very fortunate to have Techni+Contact join our global partner network. We look forward to working closely with a highly talented and dedicated team that is uniquely qualified to represent our growing brand in Canada."