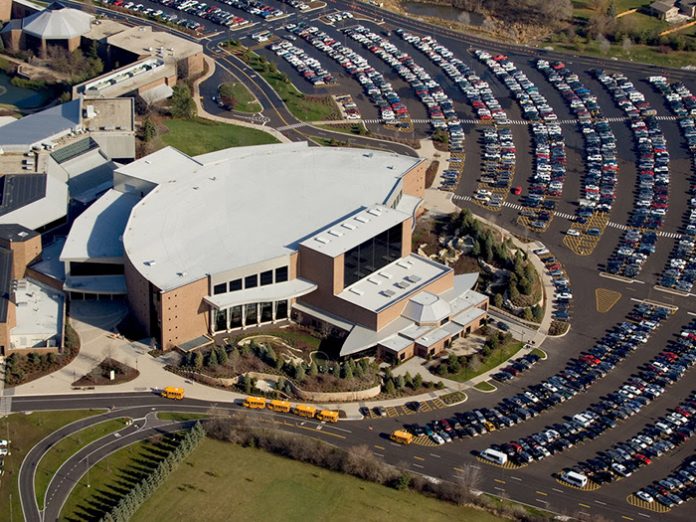 Willow Creek Community Church, a non-denominational and multi-generational Evangelical Christian church located near Chicago, has installed three of Bel's latest BM-A1-64DANTE audio monitors for their extensive campus.
As Willow Creek's Audio Systems Engineer, Matt Wentz's role is to design, maintain, upgrade, and install audio systems in over 20 venues across the entire campus.
"Our church is really dedicated to moving forward, keeping up with the latest technology in all the disciplines, and networked scenarios is a huge one for us," said Matt.
According to Matt, the first unit was purchased in mid-2016, with two additional units purchased this winter during a large systems upgrade.
"With Dante, it's all networked, so how do I monitor the audio that's flying around here without patching to a console?" Matt continued. "What's nice about the Bel is that I can have multiple channels going – with presets – and I love that it's a bit of a mixer. The flexibility of the product is huge with the internal speakers, but it can also route to external speakers… It's filled a huge void. With this unit, I can troubleshoot issues – hopefully before they go live, or as they're happening. On the troubleshooting side, it's mattered immensely."
www.beldigital.com