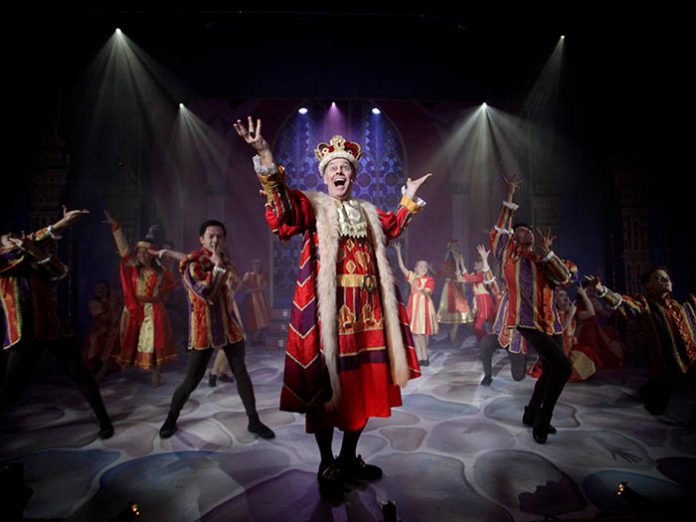 The Capitol Theatre is a multi-purpose arts venue in Horsham, West Sussex. Originally built in 1923, its art deco style auditorium features more than 410 seats on two raised levels. The day-to-day running of the venue is overseen by Operations Manager Matthew Effemey, who is also the Production Manager for the venue's in-house productions. He commented: "Part of my role at The Capitol is to ensure the equipment we have is industry-standard, offering shows as many options as possible. This was the biggest criteria when we were looking to upgrade the lighting equipment in our main theatre space".
Matthew approached WL regarding the upgrade and worked closely with WL's Antony Vine who visited The Capitol to demonstrate a range of fixtures he felt were most suitable. Matthew explained: "For the purchase to be beneficial, I knew what we needed had to achieve a full stage wash, which was around 14 units. As the theatre is run by the council, we also have to be aware of budgets and ensure we spend sensibly whilst also obtaining equipment that fulfils its artistic purpose".
Having been shown a variety of products, Matthew decided to invest in the ETC ColourSource Profiles. He commented: "Alongside the Profiles being great value for money, they are also an extremely versatile unit. The colour range is a huge benefit for the variety of big, bright shows we host at the Capitol, including our annual panto, and the fact that you don't have to change gels means a much lighter workload for our technicians! Similarly, we are also trying to move our entire rig over to LED in order to make the venue as environmentally friendly as possible, so the fixtures go towards achieving this ambition".
The fixtures were purchased in early December 2018 and rigged the day after they arrived at the venue. They have already been used throughout the entire pantomime season and will be used across the 2019 season. Matthew commented: "The fixtures have already made a huge difference to our day-to-day running of the venue. Not only have they massively reduced our energy consumption, but we can now offer our visiting shows a huge variety of colour options and ones which can be achieved in relatively little time; something that's important for the one night gigs we have".
Matthew concluded: "As always it was a pleasure working with WL. They were completely approachable and offered nothing but great advice and great service. I'm extremely grateful to Antony for all of his help".
Antony added: "Due to our continued investment and access to the very latest technology, we are able to work closely with venues such as The Capitol Theatre and offer technical solutions bespoke to their exact requirements".