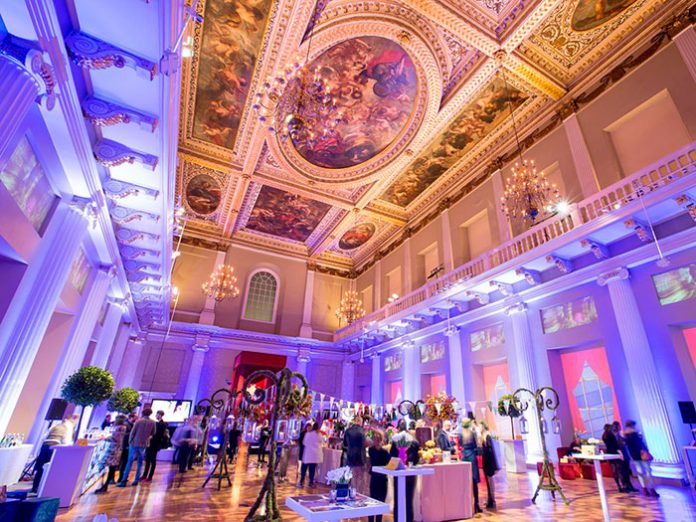 In 2014, White Light was appointed as an approved cross-palace supplier for independent charity Historic Royal Palaces, meaning that the complete production solution specialist would provide the production support in five of the extraordinary venues managed by Historic Royal Palaces: Tower of London, Hampton Court Palace, Banqueting House, Kensington Palace and Kew Palace. Following an extremely successful two years, the company has recently had its status renewed as an approved cross-palace supplier, meaning it will continue to provide the production support for Historic Royal Palaces until 2018.
Liz Young, Head of Events at Historic Royal Palaces, said: "When clients utilise any of our spaces, we want them to have the best experience possible. Alongside their event being situated within a breathtaking setting, we also want them to receive first-class production support. Therefore it is vital we have suppliers that we cannot only rely on, but who match the high standards expected by our clients".
During its first two years as an approved Historic Royal Palaces supplier, WL developed significantly as a company, with the expansion of its audio and video departments. Alicia Earls, WL's Business Development Manager, stated: "We are really privileged to have our status as a cross-palace supplier renewed. As the company has grown so exponentially in recent times, so have the services we can offer Historic Royal Palaces. Therefore anyone who hosts an event at their spaces can come to WL for their complete production support, meaning they have as smooth an experience as possible."
Since 2014, White Light has supported a series of prolific events at the venues cared for by Historic Royal Palaces. Over the past 12 months alone, the company has provided the complete production support on the Historic Royal Palaces Events Showcase at the Tower of London, the Queen Charlotte's Ball at Kensington Palace and the Best of British Street Party at Banqueting House.
The renewal of its position as a cross-palace approved supplier means that WL is the only external production supplier with approved status for Historic Royal Palaces.
Alicia added: "We are delighted to continue developing our relationship with Historic Royal Palaces and providing the best production support possible. To be the only approved external supplier for production support is obviously a huge honour and we will continue drawing on our ever-expanding services, staff and equipment to ensure that every event taking place in these landmark buildings achieves its potential."