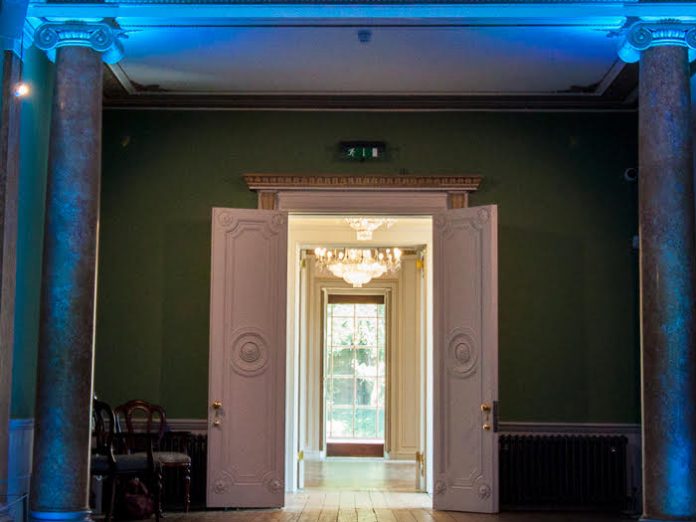 Production solution specialist White Light has recently contributed to the multi-million pound refurbishment of Georgian estate Gunnersbury Park House, West London.
White Light was approached by Ealing Council to introduce a lighting, audio and AV solution to facilitate both the event spaces and museum.
The project was overseen by White Light's Business Development Manager Jason Larcombe. He commented: "Our approach was to introduce a highly-flexible network throughout the principle rooms, meaning that the space could function as a museum during the day and then be used for events during the evening."
The planning for the installation took six months with the actual installation taking five weeks. The on-site team for White Light included Project Managers Phil Nicolaou and Lucy O'Brien along with System Designers Ian Davies and Dominic Caviggia.
Jane Coughlan, Head of FM Performance at Events at Ealing Council, commented: "Knowing White Light has a vast wealth of experience of working in listed buildings, we were confident that we could rely on them to deliver cutting edge technology within the confines of the curatorial restrictions.
"We now have an AV system that not only enhances the architectural beauty of the key features in the House but also has the ability to meet the exacting standards that clients demand of a venue".
White Light provided the complete package of lighting, audio and video; ensuring each element worked holistically. Jason explained: "Being an historic building, we needed to minimise the intervention of technology, meaning it had to be discrete, carefully coloured and sympathetically aligned.
"As part of the lighting scheme, we worked alongside Studio Due to create custom fittings that could be mounted within the floor and fit within the building's existing architecture; with these fixtures needing approval from the architect and heritage advisors. By integrating these fixtures, we removed the need to deploy any uplighters, thus making the venue quick and easy to set up for events once the museum closes for the day."
GDS Pro One-Cell MR16 fittings were selected to provide accent to some of the decorative ceiling features and interpretation panels, chosen due to their size and high colour rendering. We also installed large quantities of RGBWW led tape to reveal ceiling and decorative architectural features, which bring the spaces to life by day and night. All of the lighting fixtures can be controlled independently via the Crestron system".
White Light also oversaw the installation of a brand-new audio system. Jason explained "The system has been designed to facilitate daytime museum use while simultaneously offer a wealth of possibilities for clients using the event spaces."
All of the technical elements installed by White Light are controlled via a Crestron DM system. Jason added : "With Gunnersbury in particular, the system means all technical aspects can be controlled via one control point. Using an iPad, the Events team at Gunnersbury are able to walk around the space and show clients numerous possibilities with complete ease".