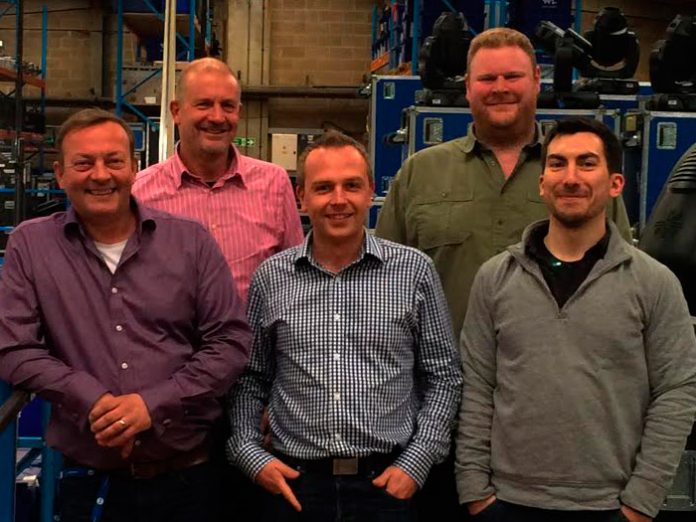 Since its formation in 1971, WL has been providing the entertainment industry with technical solutions and creative excellence. Over the past 12 months, the company has grown exponentially, expanding its audio department, acquiring video and lighting firm Shock Solutions and working on more projects than ever before. With 2016 set to be the company's busiest year yet, WL has appointed several new Business Development Managers to oversee the various markets in which the company is continuously expanding.
With its origins in theatre, WL is still the leading lighting supplier to West End and UK touring productions, with the company providing the lights to both Show Boat and Dr Faustus which opened in the West End earlier this week. Joining the team as Business Development Manager is Ritchie Reed, who has more than 20 years experience in the entertainment lighting industry. This includes having worked for Martin Professional as their UK Sales Manager, Selecon Lighting/Phillips Entertainment as their Technical Specialist as well as in the corporate events world as a Production Manager.
He said: "I have worked with WL for many years now so am fully aware of the company's strong reputation and high standards. I'm looking forward to building new relationships with theatres and lighting designers all across the UK and providing them with the best support possible."
Joining Ritchie is Maria Alves who will also focus specifically on theatrical lighting. Whereas Ritchie will work with some of the UK's largest theatres and established lighting designers, Maria will work closely with students and those starting out in the industry; providing them with the guidance needed during a crucial stage in their careers.
Jonathan Haynes continues his role as Business Development Manager, with a particular focus on supplying lighting and AV equipment to venues and theatres across the UK. Following his previous role as UK Sales Manager at Eaton Lighting, Mark Morley has now joined WL and, similar to Jonathan, will focus particularly on promoting all of WL's exclusive products, including CORE Lighting.
The company has also appointed Chris Harris as its Installations Business Development Manager. Chris joins WL after ten years as Head of Lighting at the Lyric Hammersmith and will oversee all of the company's various installations.
He commented: "Having only joined WL recently, I have already worked on an LED installation at the iconic Hammersmith Apollo along with several other projects with GDS. I am also looking forward to our upcoming work at the Young Vic along with many other venues who are coming to us to provide them with the best installation solutions."
Following WL's continued investment in audio technology, the company has provided the audio support on a series of projects, from the Rugby World Cup to international conferences and even museum installations. To support this high-demand of audio work, WL has appointed Richard Knott as Audio Business Development Manager. Richard joins after working as Sales Manager at Bose Corporation and Orbital Sound Limited.
He stated: "WL has achieved so much in just over a year and it's great to now be part of its ever-growing audio team. As an approved dealer of EM Acoustics, Full Fat Audio, Shure, Sennheiser and Yamaha Commercial Audio, we are able to offer the best audio solutions to any venue or event."
The new members of the Business Development team will be joining Alicia Earls, who has just celebrated her first year as Business Development Manager at WL. Alicia works closely with the various event spaces that WL supplies all across London, with the company recently achieving approved supplier status at Tate as well as having its cross-palace supplier status renewed at Historic Royal Palaces.
Bryan Raven, WL's Managing Director, said: "We are delighted with these new appointments which will undoubtedly strengthen our existing team. At WL, we pride ourselves on being the complete production solution specialist. This means providing the absolute best service to the various markets in which we work. With the Business Development team we now have, we can not only enhance the experience and service for our existing clients but continue to develop new and exciting relationships with venues and individuals all across the UK."