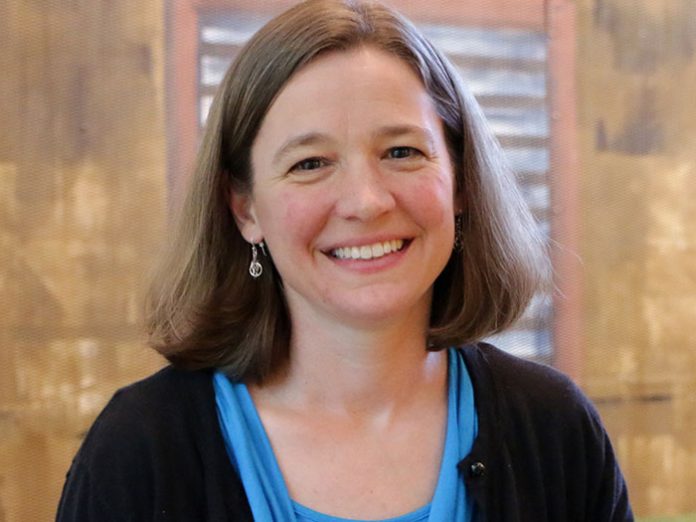 In February, ETC expanded its research efforts, creating the Advance Research Group (ARG) to uncover new technologies and boost current product capabilities. ETC has hired Wendy Luedtke to join the ARG as a Product Technology Specialist. She will work closely with lighting professionals to identify their most important issues, helping the ARG develop technology that tackles their problems and opens new possibilities.
ETC's CEO, Fred Foster spoke of the appointment: "The ARG facilitates innovation, allowing new ideas to be explored in every area of R&D. With Wendy coming on board, we can be certain that we're developing the right tools for lighting designers to use in the real world."
One of the first projects the ARG has been working on involves LED colour control. Last year's award-winning Eos v2.3 software upgrade is just the beginning of an initiative to revolutionise colour control in ETC consoles. Wendy will be reaching out to designers, and applying their input – along with her own knowledge and experience in the field – to the project.
Luedtke joins ETC after six years with Rosco Laboratories, Inc., where she was the Product Manager for Colour and Lighting. She is currently an Adjunct Instructor at New York University's Tisch School of the Arts Department of Drama, the Chair of the Color Committee for the Illuminating Engineering Society of North America, and a member of the PLASA-TSP Photometrics Working Group and United Scenic Artists Local 829. She holds a BFA in Technical Production from New York University, and has more than 15 years of experience designing lighting for theatre, live entertainment, corporate events, and architectural projects.
Wendy stated the opportunity to advocate for designers, programmers and other lighting professionals, and to participate in this level of research is both an honour and a responsibility she will not take lightly. Wendy is very enthusiastic to join this team and get to work improving the quality of light, and tackling other challenges that lie ahead.
https://www.etcconnect.com