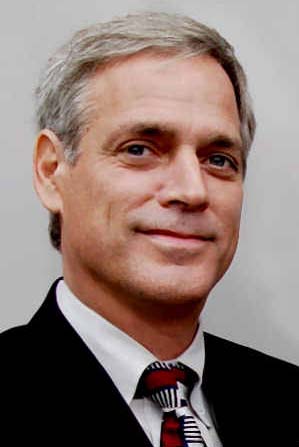 Visionary Solutions, Inc., a leader in innovative audio and video networking solutions, announced the appointment of Cadon Technical Sales and Native Media Sales as manufacturer representatives. Based in the St. Louis and Kansas City metropolitan areas, Cadon Technical Sales will represent VSI in Iowa, Kansas, Missouri, Nebraska, and Southern Illinois. From its offices in San Antonio, Native Media will represent VSI in Arkansas, Louisiana, Oklahoma, and Texas. Each firm represents an impressive list of prestigious manufacturers of professional A/V products.
Founded in 2011 by long-time audio industry veteran Michael Austin, Native Media Sales prides itself on being a "rep firm for today," embracing technology but also employing "old school" techniques to get the job done. Austin has also served on a number of representative councils and advisory boards.
Cadon Technical Services was founded in 1975 to serve industrial, military, and government contractors and transitioned to the retail, pro audio, and AV markets in 1992. The company emphasizes long-term customer relationships, built on a clear understanding of customer needs.
Visionary Solutions' 4K-over-IP solutions have been quickly breaking new ground in applications from government and healthcare to enterprise and entertainment. The company's PacketTV® and PacketAV® products can be easily deployed on any existing IP network, making full cinema-quality UHD over standard Ethernet a reality.
"With the growing demand for UHD video in a wide variety of commercial and corporate applications, Visionary Solutions' products are of tremendous importance," offers Cadon president Michael Canning. "Their solutions are increasingly critical for enterprise, education, government, houses of worship, entertainment, health care, and broadcast. We are delighted to be able to bring these products to our dealer network."
"We're dedicated to delivering the technology customers need for today's increasingly network-dependent applications," Austin remarks. "Visionary Solutions is an innovator with groundbreaking products that our dealers and customers want and need. With solutions for 4K video and Dante™ over Ethernet, for example, they're at the forefront of video technology. It's an honor to represent them in our region."
"Native Media and Cadon Technical Sales understand our technology, how our products fit into the market, and how customers will use them," notes Visionary Solutions COO Scott Freshman. "Both companies have an excellent grasp of the latest technology and impressive knowledge of their customers' needs. We're excited to partner with them to deliver our solutions through their dealer networks."