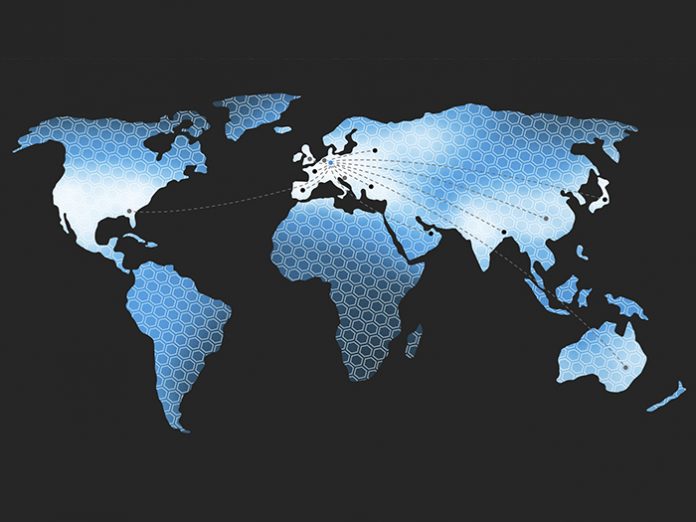 Projection magician VIOSO has made a raft of appointments in order to expand its network of global representatives in Spain & Portugal, Turkey, Russia, France, India, Japan, and the GCC and Egypt.
Spain's LANG Iberia – one of the leading European companies for rental and sale of video and visual presentation technology with more than 40 years as expertise on video solutions – has also been appointed as VIOSO's new distributor for Spain and Portugal.
"We have known about VIOSO's products for long time," said LANG Iberia's director of rental and sales, Guillem Niñerola Hähnle. "We think they could become the new standard in our industry, due to the number of options, tools, and applications. Little by little, the media server market is growing, with more and more integrations and shows having high performance requirements. We think VIOSO and their products could be the perfect solution for our customers to achieve that."
Hamdi Yanik has been appointed as VIOSO's new sales agent for Turkey, having previously worked in the region as Barco's business development engineer.
"Turkey is price sensitive country but there are many potential projects in the region," said Hamdi. "I plan to hold as many product demonstrations as possible in order to show how VIOSO's auto calibration system puts us above the competition. I also plan to oversee the opening of more showrooms in some critical locations, and make sure we assist system integrators with their projects from start, to finish, and beyond."
Alex Gnatyuk will be VIOSO's sales agent for Russia; a role that complements his continued position as business development manager (Russia & CIS) for projection specialist Digital Projection.
"I'm used to working with VIOSO products," he said. "I have always found them very easy to use and to sell, as my regions are highly interested in easy setup solutions. I expect to see them on many more interesting and inspiring projects in the near future."
Jérôme Cadilhac will serve as business development manager for France, also continuing his role as business development manager for the South of France at Digital Projection. His new role at VIOSO will see him managing the distribution of VIOSO calibration solutions in the country, as well as using his network of local contacts to make the power of VIOSO's solutions accessible to as many customers as possible.
"There are many business opportunities in France," said Cadilhac. "More than ever, end customers such as theme parks and museums are wanting to offer immersive experiences to their visitors, which often require complex projection systems with several machines. This is where VIOSO comes in to make the installation as simple as possible. The development of giant mapping displays is also a great source of business."
India's S-Cube Consultancy Services has been chosen as VIOSO's new sales and solution partner for India, with the company's director of sales, Saugat Majumdar, to serve as business head.
"The magic of VIOSO's products and support of their team convinced us to join their global rep network," said Majumdar. "After doing groundwork for at past two years, we have found that the South Asian market is ready to go for large venue solutions like domes, simulators, and projection mapping displays, despite being a price-sensitive market. We see this as a game changer in video applications throughout this region, but nevertheless we are committed to a lot of knowledge sharing in order to get ideas converted into business."
Mix Wave Inc. will serve as VIOSO's product as a partner in Japan; an appointment that will help generate business in the region, as well as facilitating local product support.
"In today's world, big AV projects are undertaken on a global basis," said Mix Wave's Ken Sampei. "It is good to be a part of VIOSO's global partner network, in a move that we hope will create new business opportunities for all parties involved."
Finally, audiovisual distributor Innovation Platform Solutions (IPS) has been appointed as VIOSO's new partner for the UAE, Saudi Arabia, and Egypt region.
All of the appointments above are effective immediately, and each of them will report to VIOSO's sales director, Raul Vandenberg.
"Every one of our new partners will serve to strengthen VIOSO's position across Europe and Asia," said Vandenberg. "We look forward to working with all of our new VIOSO Family members and, together, striving to find the best opportunities to showcase our products in these exciting regions."