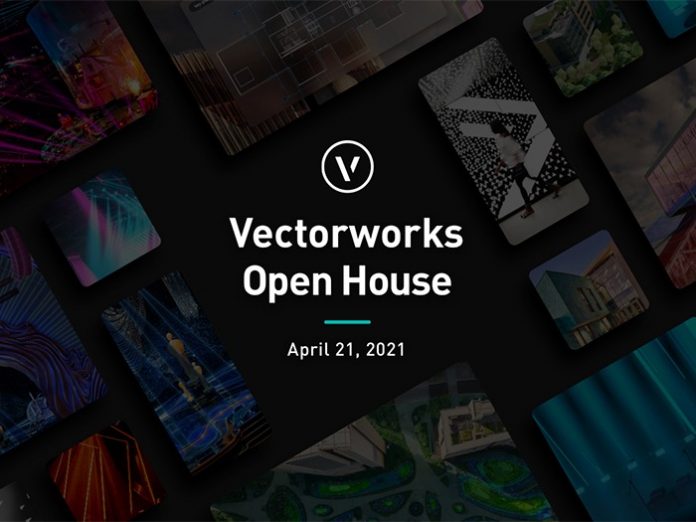 Vectorworks is set to host its first-ever Open House for all users on Wednesday 21 April 2021. This interactive virtual event will provide customers in the architecture, landscape architecture and entertainment design industries the opportunity to meet the minds behind the software, ask questions of product experts and dive into new and improved software features.
"Bringing this brand-new global experience to the Vectorworks community is the perfect opportunity to connect with users all over the world to incorporate their feedback and requests into our development process," said Darick DeHart, Chief Product Officer at Vectorworks. "We can't wait to open our virtual doors and interact with customers from each industry on a plethora of topics from BIM and GIS workflows to performance improvements and upcoming new features designed to improve the everyday experience in Vectorworks products."
Attendees will have the opportunity to ask questions of engineers, product experts and the Vectorworks leadership team in a series of Zoom rooms that focus on a wide range of topics.
Registration is free and the event will take place from 9 a.m. until 7 pm (ET). Attendees from around the world can join at any time during the event's duration. Prospective attendees can visit the registration page to secure a spot.