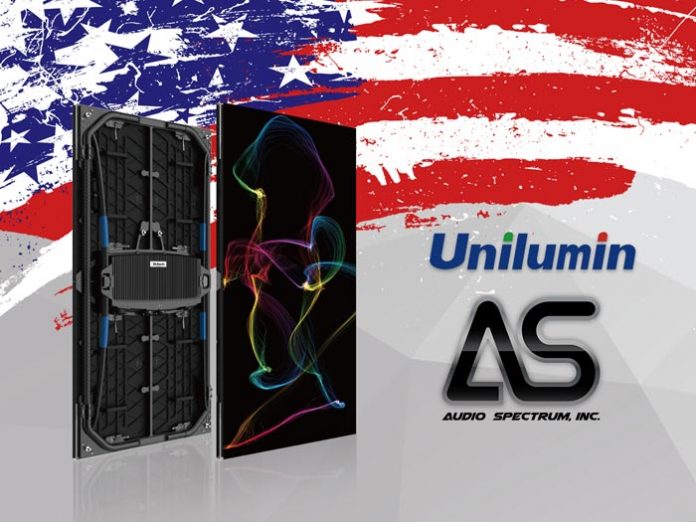 Audio Spectrum, Boston's professional audio, lighting, and staging company, has partnered with Unilumin Group to bring the new UpadⅢ H5 to the US market.
This outdoor-rated, professional, rental LED display provided by Unilumin has been designed for outdoor, corporate, and touring applications.
Unilumin is currently producing a batch of 1000sqm of the new UpadⅢ H5, over 600sqm of which will be brought to the US market.
Expectations from UpadⅢ H5:
 The professional touring system of the frame, dolly, and hanging beam ensure safety, quick and easy installation, the innovative touring system can cut up to 2/3 of installation time.
The frame with TÜV certification supports outdoor events, even in the harshest environments; they are rated to withstand wind speeds of over 40mph.
A carbon fibre and magnesium alloy were used to construct the durable yet lightweight frame; it is much stronger and lighter than traditional die-cast aluminium.
Tool-free design allows for the most efficient installation and maintenance.
The arc-shape design of -15°~+15°curve supports creative installations of different requirements.
In addition to the UpadⅢ H5, Audio Spectrum will also introduce Unilumin's high-end rental product – Unano1.8 to the US market.
It has been a spotlight at InfoComm USA 2018 for the new COS (Coating On Surface) technology and excellent image performance.
Luis James, business Manager of Audio Spectrum said: "I hear nothing but good things about Unilumin as a company and I would proudly display the brand and introduce this new product to the market,"
Audio Spectrum, in conjunction with Unilumin, is going to offer a glimpse of the future, providing clients with forward-thinking innovations that will revolutionise the industry.