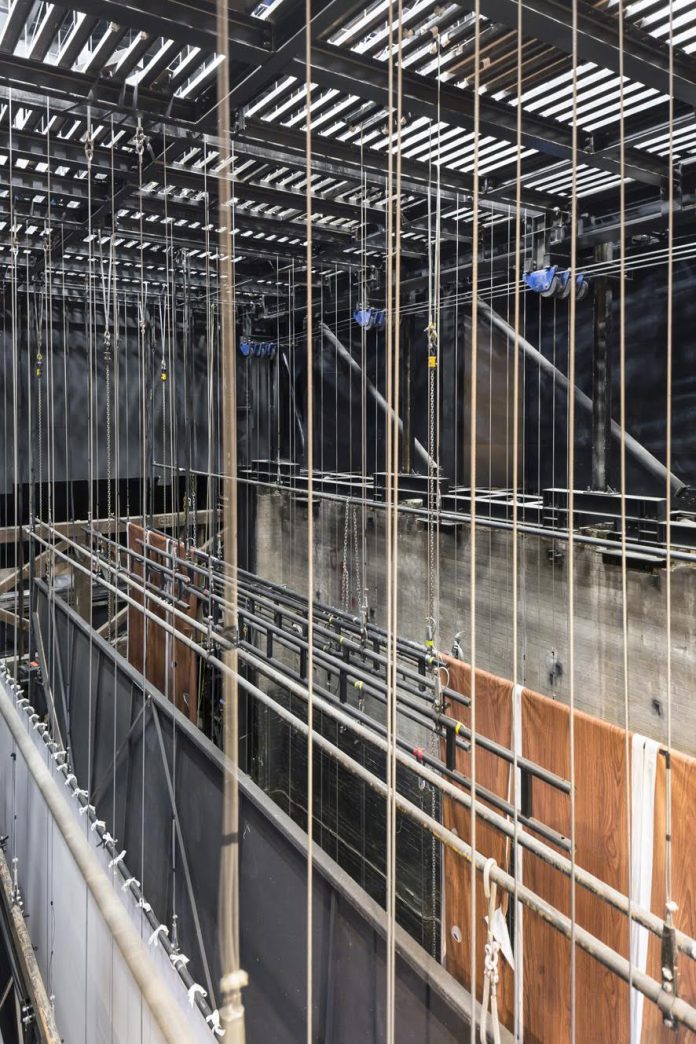 The Shaftesbury Theatre in London prides itself on being the largest independent theatre in the West End.
For over a century, it has played host to many high quality, large scale productions, and in order to ensure its long term ability to do this, the theatre recently extended its fly tower, increasing both the height and loading capacity.
This valuable addition to the Grade II listed theatre has made the venue more capable than ever of accommodating large scale productions, particularly musicals, and indeed earlier this month opened 'Motown The Musical to critical and audience acclaim. The theatre now also  provides additional dressing room accommodation and increased on-site office space. To help facilitate the refurbishment, Unusual Rigging was engaged on each of the three phases of the construction process, the last of which was completed in February 2016.
James Williams, CEO of the Shaftesbury Theatre, explained: "Having a long standing relationship with Unusual Rigging, which has been responsible for the rigging of many of our shows, including Motown the Musical, we knew immediately that they were the right people for this major and challenging project. Inner city London, operational theatre and intricacy of installation all presented challenges – one of the reasons that we employed Unusual is that the company is famed for overcoming such hurdles, while always managing to  deliver to schedule. We first brought them on board to facilitate the complexities of placing four piled bases to the steel columns that would be fixed through the building."
Led by Mark Priestley, Unusual's major projects manager, the team also modified the stage installation to allow for the positioning of the four steel columns through the stage house. Mark explained: "This paved the way for stage two of the works. For this we manufactured and wove the complex steel columns through the stage house, creating a temporary grid below the theatre's original 1911 grid and diverted the flying system to this temporary arrangement. This allowed the separation of the 'working' theatre from what was essentially a building site, once the stage roof was removed."
After the creation of the new grid, Unusual demolished the temporary structure and any remaining structure associated with the original grid, after which they laid out and reconnected the flying system to the existing counterweight cradles.
James Williams commented: "As a result of the collaboration between Unusual and the other teams, our theatre now has a fully operational 35 tonne grid; an increase from 12 tonnes. It also has a suite of offices for the production technical team on the fifth floor and another suite on the sixth floor for theatre administration staff, freeing up space for a further 12 performers in the dressing rooms. The Shaftesbury may be an independent theatre, but these improvements to the fly tower mean it is able to offer its audiences an experience to rival any of the other multi-owned theatres in London. Unusual, as we would expect, hit all targets, but more importantly were thoughtful and collaborative in achieving the ambitions of the theatre's fly tower project."