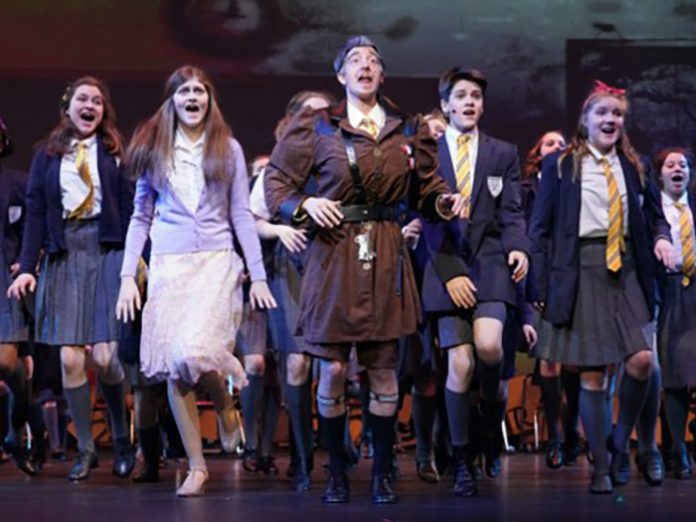 Union High School, located in Tulsa, Oklahoma, recently upgraded its Performing Arts Center with a new sound reinforcement system and complementing Countryman microphones.
"We have been using Countryman for almost 20 years," explained Bryan Devo, Performing Arts Center Manager. "I bought ISOMAX headsets back in 2000 when I first started here. Over the years they have proven to be incredibly durable and sound terrific. This year's spring musical, Matilda, will utilize 20-25 microphones."
Bryan has multiple Countryman H6 headsets and E6 earsets on hand to take care of the performing arts center's voice amplification needs. Their quality is particularly apparent after the installation of a new Eastern Acoustic Works (EAW) Anna sound reinforcement system.
"When you have Countryman microphones at the beginning of the signal chain and EAW at the end, the results are very impressive," added Bryan. "Everyone noticed how exceptional the entire system sounds."
The low-profile H6 and E6 feature an ultra-miniature electret element held close to the mouth by a thin boom, delivering transparent, uncolored audio while rejecting surrounding noise and reducing feedback.  Surgical grade stainless steel construction provides a long-lasting rugged frame that is comfortable, lightweight and easily adjustable. 
"The referees on the football field still use the ISOMAX headset microphones," Devo concluded. "They reject unwanted noise better than some handhelds plus tolerate both sweat and the weather. They are ideal for that application. I have nothing but good things to say about Countryman products. I can't see us using anything else."