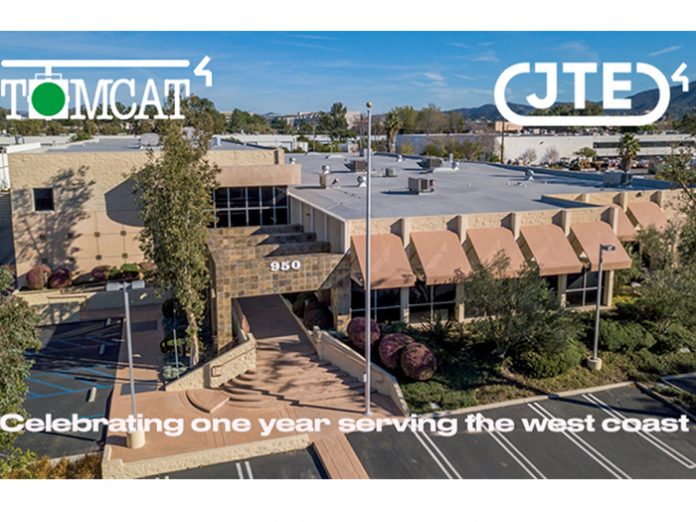 It's already been a year since TOMCAT and JTE joined Area Four Industries America in their shared 25,000 square foot office and warehouse space in Thousand Oaks, California (one hour drive from LAX and downtown Los Angeles). With this new location, they're able to provide their many customers on or near the west coast of the United States and Canada with even faster delivery, local customer service, and full technical support.
The TOMCAT and JTE factory in Knoxville, TN constantly supplies their large warehouse with the most popular sizes and lengths of TOMCAT and JTE products to ensure their customers' orders are packed up and shipped out in the blink of an eye!
The west coast office includes Adrian Forbes-Black, Vice President of Sales and Marketing, supported by Douglas Debusschere and Gene Matera, both Western Regional Sales Managers. Also ready to serve is the newest addition to the team, Sean Carr, their Sales and Customer Service Representative. Each one stands ready to provide the products, service and support you need for your important projects!