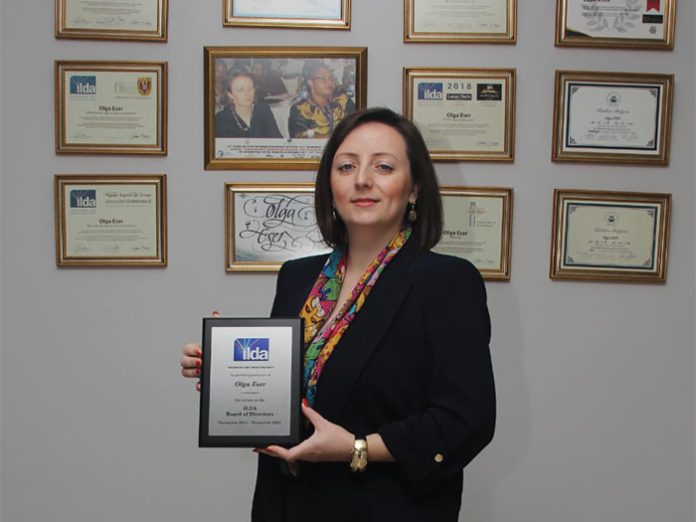 What was your entrance point into the laser industry, where and when did you start?
Originally from Moldova, I moved to Turkey after I got married in 2004. I have a degree in law science and here in Turkey, I have two companies in partnership with my husband Ahmet. He was in the rental business and after we married instead of staying at home, I decided to help his business, and that's how I got started. At first I didn't speak Turkish, so I tried to find something within the company and industry that I could do. We established EFFECT in 2006, and it was through attending different international trade shows that I established myself in the industry, and our first laser contract was a result of a connection that I made at a trade show.
What are the difficulties that women face in the laser industry?
The laser industry is a male-dominated industry and there are very few women-owned companies in this industry. Gender equality is a very real topic around the world, and especially inTurkey, women are left in the background when it comes to decisions and they are not included in decision-making and leadership positions. One of the difficulties I faced was that clients don't feel very comfortable discussing technical details with a woman. Sometimes when I'm introducing myself people confuse a laser projector with a laser for beauty purposes, because I am a woman.
What has been the secret of your success?
The secret is simple – work without getting tired and without breaks and don't stop whatever happens, don't listen to those who are not more experienced than you. 
Your passion is your key to success. And the rule is simple: follow your passion. In Turkey there is no laser industry to speak of, because here companies usually possess one or two laser projectors which they use to add some color to an event, with no laser-specific show design, it's more something that you would find in a standard disco. I soon learned that the ILDA could move our business to the next level, so our company became an ILDA member.
What is your advice to women who want to succeed in the laser industry?
The hardest step is the first step. If you don't think you can find your passion in the laser industry, move on and try to do anything different. Women can do many things at the same time – and we can use this in the laser industry.
How important is it to you that an association such as the ILDA exists?
The impact of ILDA is enormous. Every year we have ILDA Conference, and it's a great opportunity to meet new people from the industry and to see what is going on, and learn about the new technologies and products. You can find suppliers and partners, and members can discuss their problems and find solutions. This exchange of experience is precious. We also have many seminars during the conference so there is usually something new to learn. The ILDA Conference is not only about business – it's about traveling too. Since I'm an ILDA member I have visited UAE, Germany, Canada, and Russia and it gave me my first opportunity to visit the USA. Previously I could have never imagined travelling to places like Las Vegas, Orlando, San Antonio, and Baltimore, but it was made possibly because of this great Association.