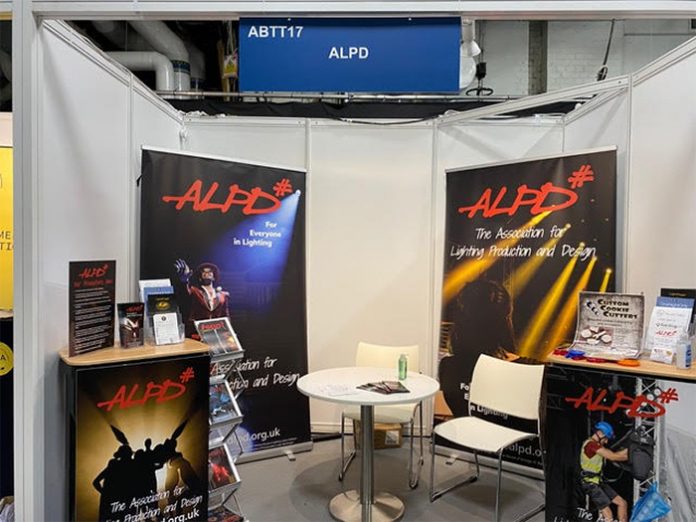 The ALPD is exhibiting at this year's PLASA London (5-7 September – Olympia, London) with its new name and identity that proclaim its representation and inclusivity of the full lighting team. The ALPD is located in the ABTT Show Hub on stand ABTT17.
With so many new reasons to join the association, stop by stand ABTT17 for a chat.
Whilst you're here, take a minute to discover the diverse range of innovations created and realised by our incredible membership, using the period of downtime in the most productive manner possible. It's a celebratory initiative we started via social media and have recreated on stand for the duration of the show.
The stand will be hosted by ALPD Team representatives all on hand to talk to current members and those wishing to join. It's the perfect opportunity to ask any questions you have about returning to work, or about new contract commitments, or just for a quick catch up and a chat.
ALPD Members can also make use of the Aaptle Lounge, also located in the ABTT Hub. Aaptle was formed over lockdown and brings together many of the different associations and groups, including the ALPD, that work in our industry. The lounge, kindly offered by ABTT, has been created as a hub for people to gather and meet. It's the perfect place to talk about the deeper issues that are on your mind and the subjects close to your heart, and if there are any areas you feel deserve a greater focus from the ALPD, let us know.